Chipmunks Could Be Causing The Problem.
Here's Our 3-Step Solution:
1
Remove Attractants & Shelter
Chipmunks are attracted to areas that offer food and shelter. Regular maintenance around your home can prevent attracting these nearby tree-dwellers.
Clean up fallen berries, fruit, and seeds
Place bird feeders at least 15 ft from buildings so that spilled birdseed does not attract chipmunks towards your house
Use gravel to fill in abandoned burrows
Close off access to sheds and barns
Eliminate woodpiles, junk piles, hollowed logs, and any other debris chipmunks might use as shelter
2
Catch & Remove the
Immediate Issue
The best way to completely remove a chipmunk is by using a trap to manually relocate it. A small-sized cage is best for catching chipmunks.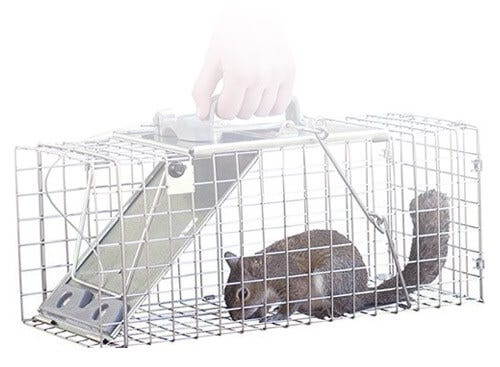 3
Use Repellents to Make Them
Unwelcome to Return
Applying a powerful animal repellent will help prevent destruction to your yard. Sprinkle granular repellent around any areas you want to keep safe.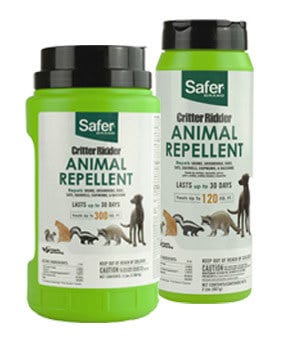 Shop Safer® Brand Repellents »