HAVAHART® SHELTER HELPERS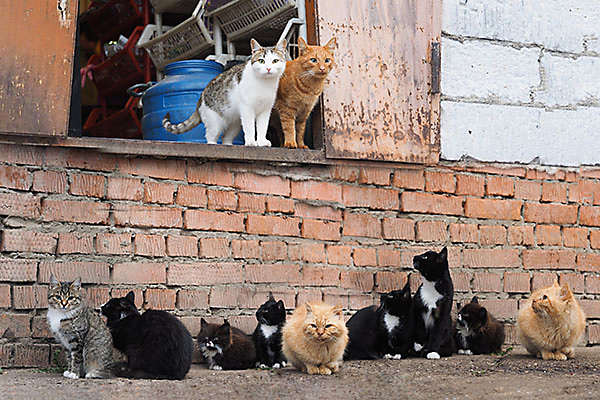 Havahart® is more than just a name – it's a promise. This promise goes beyond protecting your home from nuisance animals. It's a dedication to help the stray animals in your community as well. Havahart® views shelters and animal rescue centers as an opportunity to contribute to the community and provide for the welfare of animals. One of the most effective ways to do this is for shelters to offer TNR (Trap Neuter Return) services, which help to reduce stray-related issues in local communities, while keeping animals protected.
Havahart® also recognizes that many shelters operate on limited budgets and rely on donations and the generosity of the local community. Budgetary limitations can be particularly stressful when there are a large number of strays in need of care. With the Shelter Helpers program, Havahart® is aiming to help relieve some of that stress and reward rescue facilities for their efforts.
Shelter Helpers is simple: qualifying shelters and animal rescue facilities will receive a 10% discount on select Havahart® Humane Animal Traps (find a full list here).
At Havahart®, we are focused on all things animal. We offer a wide range of products that are useful to shelters as they try to tackle growing stray populations in the community. Our selection of user-friendly live animal traps allow community members to collect strays from the streets humanely so they can be neutered and returned to the neighborhood.
To get approved for the Havahart® Shelter Helpers program, fill out the Shelter Helpers application form and provide your 501(c) documentation. Once submitted, we will process your application and contact you once approved.

FILL OUT OUR APPLICATION HERE »
When you offer a TNR program, one of the most vital pieces of equipment in your arsenal is a trap kit. These kits are effective and easy to use, so they can be managed by anyone. It will keep strays contained until they can be brought in for care.
Large and medium sized traps are ideal for catching strays and feral cats, we have several options to fit the bill. A 2-door trap allows animals to enter from either side, while 1-door traps allow for highly-effective bait placement. In addition, we offer traditional and Easy Set® traps to make setting and releasing a breeze for users of any experience level!
Do you want to know more about the benefits of TNR programs? Check out our comprehensive TNR guide and share our helpful infographic with your community.
If you have further questions about the Havahart® Shelter Helper program, contact the Havahart® team at havahartshelters@woodstream.com
To aid animal-control efforts in the community, shelters and animal rescue centers may be interested in the following Havahart® products: