Squirrels Causing Issues in Your Home?
Here's Our 3-Step Solution:
1
Remove Attractants & Shelter
Allowing food sources and debris to accumulate in your home is like inviting squirrels down for a snack. Regular maintenance around your home can prevent attracting these nearby tree-dwellers.
Rake up fallen berries, nuts, acorns, fruits, and birdseed
Clean up any leftover food, drinks or pet food
Trim tree branches close to the house to eliminate access points
2
Catch & Remove the
Immediate Issue
The best way to completely remove a squirrel is by using a trap to manually relocate it. A small cage trap is best for catching squirrels.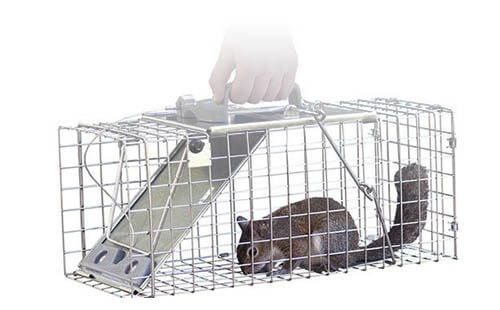 3
Use Repellents to Prevent
Them From Returning
Applying a powerful squirrel repellent will help prevent destructive chewing and keep squirrels from approaching certain problem areas. Sprinkle granular repellents to create a barriers around those particular areas.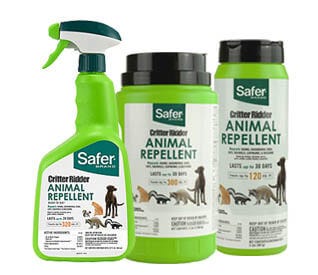 Shop Safer® Brand Repellents »
Your All-in-One Solution
Squirrel Removal Kit
Remove the animal from your home, and prevent them from coming back with just one purchase. This convenient bundle was specifically created for removing and repelling squirrels from your property. First, capture and relocate the squirrel with the small cage trap, and then keep them from returning with the Critter Ridder® Animal Repellent.
Shop Kit »