Groundhogs or Rabbits Could Be Causing the Problem.
Here's Our 3-Step Solution:
1
Remove Attractants & Shelter
Groundhogs and rabbits love to munch on your lawn and gardens. To keep these animals from destructing your property, eliminate the elements that attract them.
Harvest crops like beans, peas, and melons as early as possible
Trim back excessive vegetation
Clean up fallen berries, nuts, fruit, birdseed, etc.
2
Catch & Remove the
Immediate Issue
The best way to completely remove any groundhogs and rabbits from your property is by using a trap to manually relocate them. An extra-large cage trap works best for catching these animals.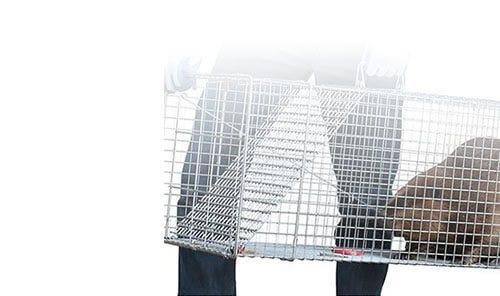 3
Use Repellents to Make Them
Unwelcome to Return
Applying a powerful animal repellent will help prevent destruction to your yard. Sprinkle granular repellent around any areas you want to keep safe.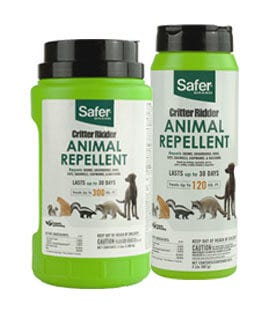 Shop Safer® Brand Repellents »
Your All-in-One Solution
Rabbit & Groundhog Removal Kit
Remove the animal from your yard, and prevent them from coming back with just one purchase. This all-in-one bundle was specifically created for removing and repelling groundhogs and rabbits from your property. First, trap the animals using an extra-large cage trap, and then keep them from returning with the Critter Ridder® Animal Repellent.
Shop Kit »