Havahart® Easy Set® Small 1-Door Animal Trap - All Questions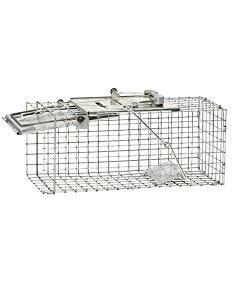 Havahart® Easy Set® Small 1-Door Animal Trap
I am familiar with the1083 live squirrel trap. Have caught many squirrels. Now it will not set. The door will not stay up Suggestions?
Question by: Judith Biggar on May 2, 2023, 8:15 AM
We are sorry to hear about this! The trap is covered by a one-year warranty. Please feel free to contact us directly for assistance if you are within the warranty period.
Answer by: Susan (Admin) on May 8, 2023, 1:55 PM