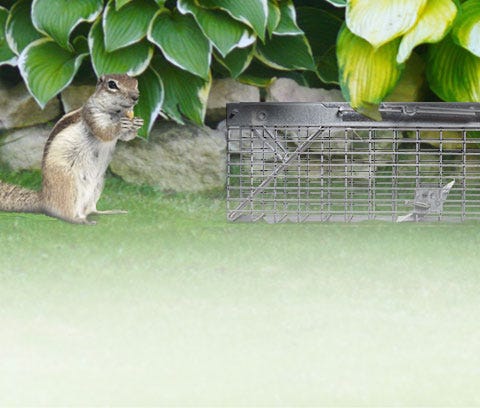 Our Roots
As the first live animal trap company to manufacture collapsible, Easy Set®, and time-release traps, Havahart® has a long history of innovation. Collectively, Woodstream™ Corporation's portfolio of pest and animal control brands tells a rich and unique success story. Their combined histories span well over 75 years, going back even to the earlier days of trapping in the 1800s.
Woodstream™ finds its beginnings in Oneida Castle, a small village in central New York, in 1832. An ingenious young hunter and trapper named Sewell Newhouse learned to fashion craft guns and steel traps out of parts from tools in his father's blacksmith shop. Over time, Newhouse grew his small venture into a thriving business through the Oneida Community with his traps eventually becoming the industry benchmark at the time for quality around the globe.
By the end of the 19th century, two other trap manufacturers, the J.M. Mast Manufacturing Company of Lititz, PA, (founded 1901) and the Animal Trap Company of Abington, IL, (founded 1896), had also entered the scene. These companies would merge in 1905 calling the new entity, Animal Trap Company, after its purchased namesake. Two years later, Animal Trap Company was acquired by Oneida Community. The company continued the trapping portion of the business in Lititz, PA, and Niagara Falls, Ontario.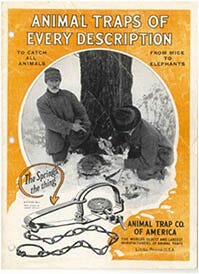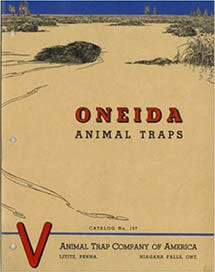 In the 1930's, Allcock Manufacturing, who up until that time had been in the pill and plaster business, began making some animal traps that captured rather than killed. The design was based on an English rabbit trap.

New Animal Trap Company owner, C.M. Woolworth, would steer the company in a drastically new direction with the onset of World War II in 1940. Meanwhile, at Allcock Manufacturing, trap production was interrupted by the war, but once the war ended, production expanded and the Havahart® trademark was officially introduced to the world.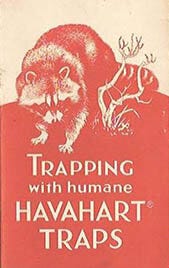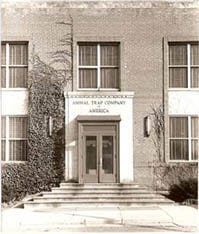 Allcock Manufacturing sold its medical divisions and began focusing solely on Havahart® traps, while the Animal Trap Company continued its trajectory of diversification renaming itself Woodstream™ Corporation in 1966.
The Havahart® business was sold by Allcock Manufacturing and joined the Woodstream family.
Collapsible traps are introduced for the first time. This innovation allowed for otherwise bulky traps to be easily stored when not in use.

Easy Set® made its first appearance on the animal trap market. This new technology enabled users to set and release traps with just one hand!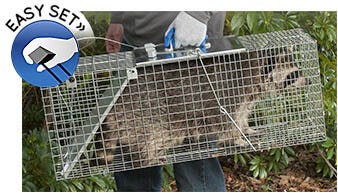 Havahart® introduces the first-ever live animal trap with time-release capabilities – Safe Release! This animal trapping innovation features a 5-minute timer, allowing the user to be a safe distance away when the cage door opens.
&nbsp