Our Brands
Choose a brand to learn and explore more.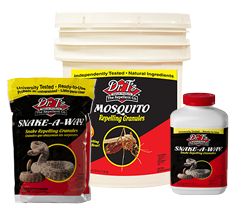 DR. T'S®
powerful repelling products for snakes
and mosquitoes
Dr. T's® Products are Proven to Repel:
Dr. T's® Snake-A-Way®
Dr. T's® Snake-A-Way® is the best selling snake repellent in America. It's the only EPA-registered snake repellent proven to repel rattlesnakes and garter snakes.
Watch our expert video to learn more »
HOW IT WORKS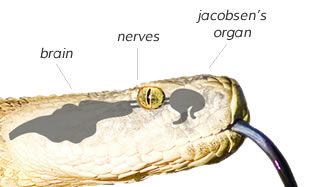 Snake-A-Way® temporarily disrupts a snake's Jacobsen's organ, which it uses to detect important environmental stimuli. When this kind of disruption occurs, snakes quickly retreat in search of fresh air.
HOW TO APPLY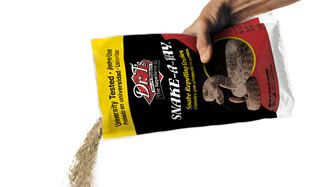 Just sprinkle in bands around the area you want to protect. For rattlesnakes, bands should be 8-12 inches wide. For garter snakes, bands can be 4-5 inches wide.
Dr. T's® Mosquito Repelling Granules
Dr. T's® Mosquito Repelling Granules provide long-lasting outdoor protection from mosquitoes. Biodegradable granules are made of all-natural oils that effectively repel mosquitoes within an hour of application.
HOW IT WORKS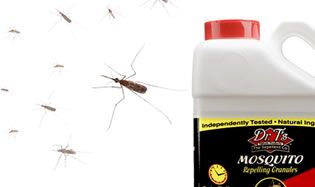 Mosquitoes enter your property because they are attracted to emissions – like carbon dioxide - given off by people and other animals. Dr. T®'s Mosquito Repelling Granules mask these emissions so mosquitoes cannot detect them, causing the insects to seek a more attractive environment.
HOW TO APPLY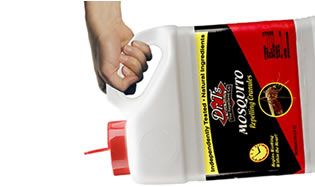 Just sprinkle granules around the perimeter of areas you want to protect like:
Backyards
Pool Areas
Campsites
Patios
Gardens
And More...
SHARE: