Our Product Family
Choose a brand to learn and explore more.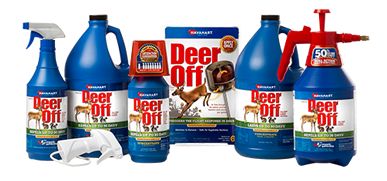 HAVAHART® DEER OFF®
professional strength, dual-action deer, rabbit and squirrel repellent
Deer Off® is Proven to Repel:
How Deer Off® Works
Deer Off® is the only deer repellent with a patented Dual Deterrent System™ that repels deer, rabbits and squirrels by both scent and taste. This weather-resistant formula gives you two layers of powerful protection and lasts up to 90 days with one application.
Watch our expert video to learn more »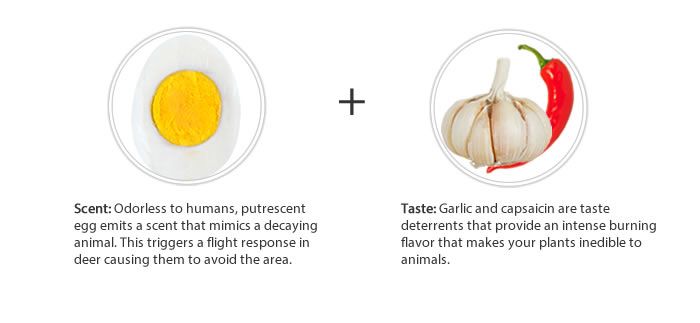 How to Use Deer Off®
Havahart® offers Deer Off® in Ready-to-Use and Concentrate configurations:
Ready-To-Use
pre-mixed in a spray bottle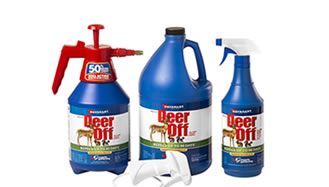 Spray leaves, stems, flowers and branches to the point of runoff to protect against deer, rabbits and squirrels.
Concentrate
mixing required; for large-scale protection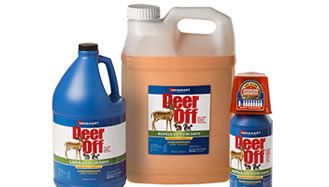 Mix 1 part concentrate with 7 parts water. Then use a sprayer to apply as directed onto leaves, stems, flowers and branches.
Approved for Organic Gardening
Deer Off® is OMRI® Listed and USDA approved for use in organic gardening. Organic gardeners prefer Deer Off® as an alternative to chemical repellents and can apply it with confidence.
SHARE: