Our Product Family
Choose a brand to learn and explore more.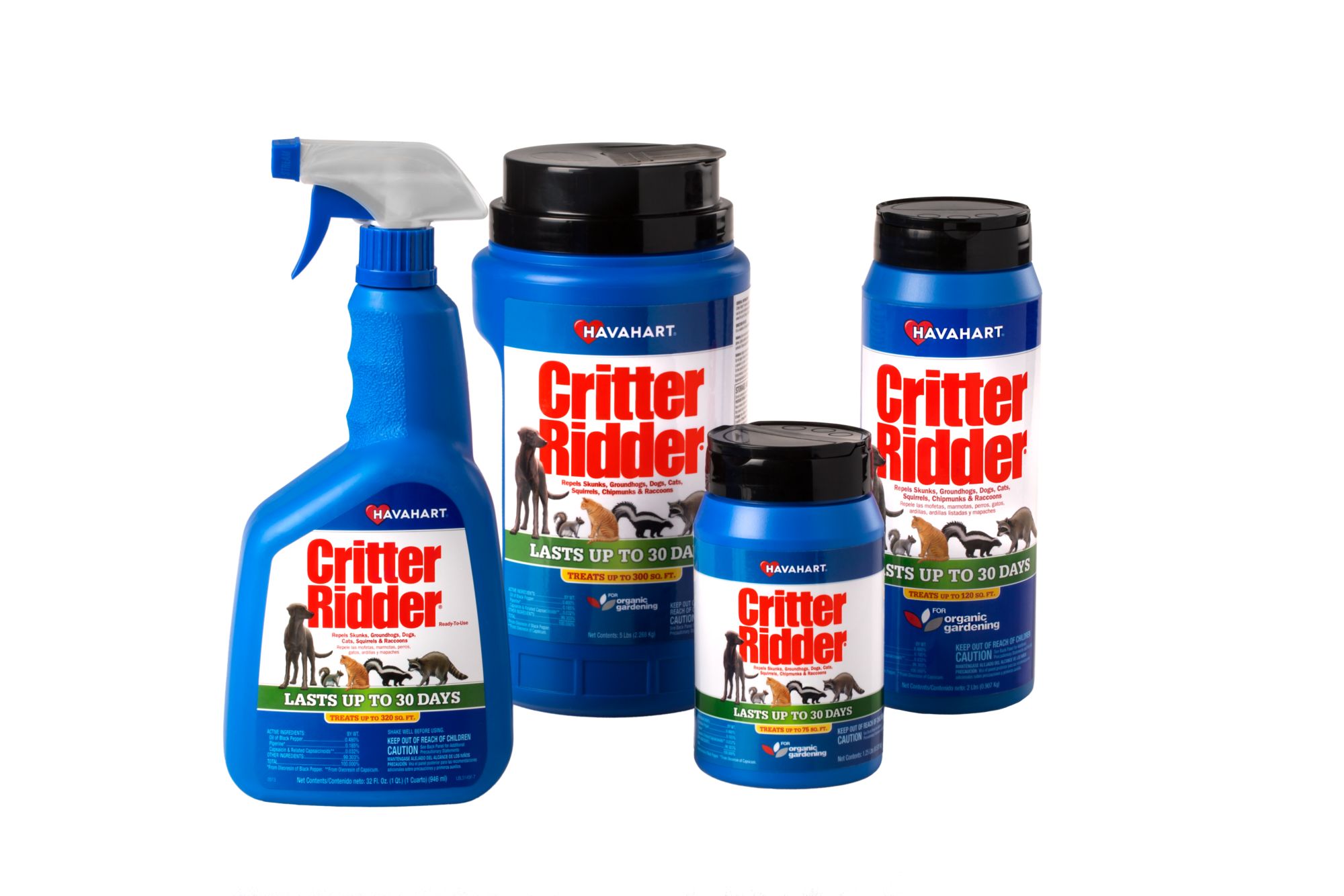 HAVAHART® CRITTER RIDDER®
proven dual-action multi-species animal repellent that lasts up to 30 days
Critter Ridder® is Proven to Repel:
How Critter Ridder® Works
Critter Ridder® animal repellent uses a powerful, patented blend of ingredients derived from hot peppers, which work together to irritate nuisance animals when they smell, taste or touch a treated area. The intense burning sensation that Critter Ridder® delivers will turn animals away, and after a few unpleasant visits, they will be unwilling to return.
Watch our expert video to learn more.

How to Use Critter Ridder®
Spray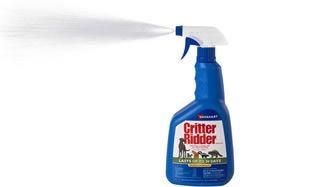 Spray Critter Ridder® Ready-to-Use Liquid for multi-surface protection. Apply the peppery spray directly onto trash, soil, plants and other areas where you see signs of animal activity.
Sprinkle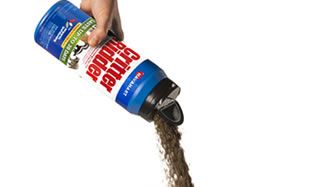 Sprinkle Critter Ridder® Granules in and around an area you want to protect. By sprinkling the granules along flowerbeds or around vegetable gardens, you can create an effective perimeter to deter pests from entering these areas.
Dual-Protection Discount
For the best protection, Havahart® recommends using both a liquid and a granular repellent. Stock up on our dual-protection bundle to ward off critters and achieve total yard protection.
Vegetable Gardens
Flowerbeds
Storage Areas
Basements
Cellars
Sheds
Barns
Indoor Potted Plants
Ornamental Plants
Trees
Shrubs
Garbage Cans
Bird Feeders
Trash Bags
And More...
Approved for Organic Gardening
Critter Ridder® is OMRI® Listed and USDA approved for use in organic gardening. Many organic gardeners prefer Critter Ridder® as an alternative to chemical pesticides.
SHARE: