Safer® Brand Snake Shield™ Snake Repellent Granular - 4 lb
Earn 320 rewards points on your purchase! Learn More
Proven to repel snakes
Long-lasting formula
Starts working immediately
Can be used around people, pets, and plants
Cannot Ship to:
IN, KS, ME, MT, NM, RI, SD
Best Used For

Safer® Brand Snake Shield™ Snake Repellent
Safer Brand® Snake Shield™ is a unique blend of natural oils and sulfur that successfully repels snakes without harming your lawn, pets or family. Snake Shield™ contains active ingredients that induce a natural and harmless flight response in snakes, safely keeping them away from your home, yard, campsite and more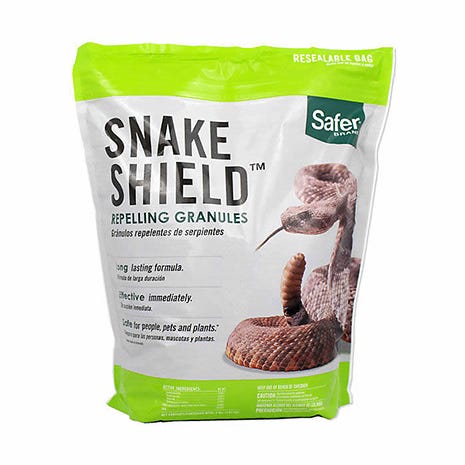 Signals Snakes to Avoid the Area
Snakes are cautious animals that gather chemical signals in the atmosphere in order to understand their environment. These signals are interpreted by a snake's Jacobsen's organ, and then sent to the brain to help a snake navigate. Snake Shield™ blocks this essential communication and disorients snakes, causing them to instinctively flee the area.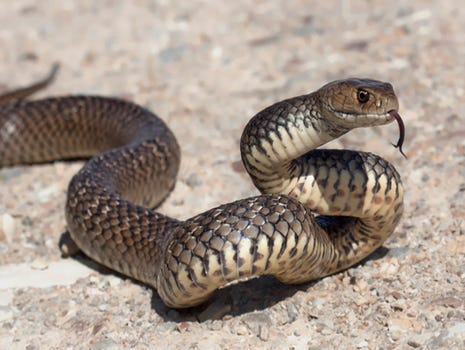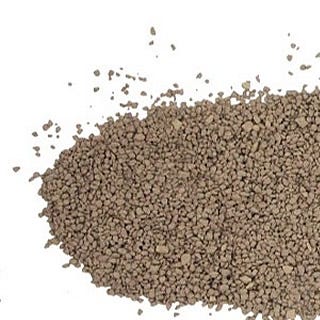 Long-Lasting Formula
Time-release granules are activated upon application and provide long-lasting protection against snakes. Just shake the bag to spread the repelling granules in 8-inch bands around or beside areas to create an effective snake-repelling barrier.
Safe for Use around People, Pets, and Plants
This snake repellent is chemical-free and environmentally friendly, so it won't harm your family, pets or lawn. Use Snake Shield™ around virtually any outdoor area such as:
House perimeters & yards
Flowerbeds & vegetable gardens
Parks & playgrounds
Trailers
Fence Lines
And more....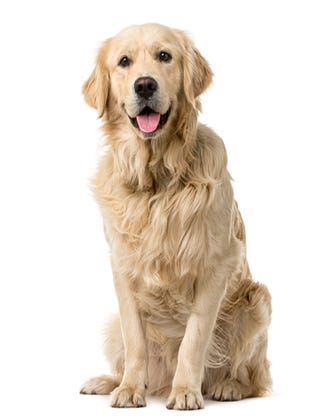 Safer Brand® Snake Shield™ Snake Repellent Product Details
Do you want to know more helpful details about Safer Brand® Snake Shield™ Snake Repellent ? Take a closer look at the in-depth specifications for this product.
Safer Brand® Snake Shield™ Snake Repellent
Model #
5951
Presentation
Granules
Size (weight)
4 lb
For Use Against
Snakes
Safer®Brand Snake Shield™ Snake Repellent Granular - 4 lb
Model Number
5951
Size
4 lb bag
Application
Spread the granules in 8-inch bands around areas to create a barrier
Presentation
Granules
For Use Against
Snakes