Review Details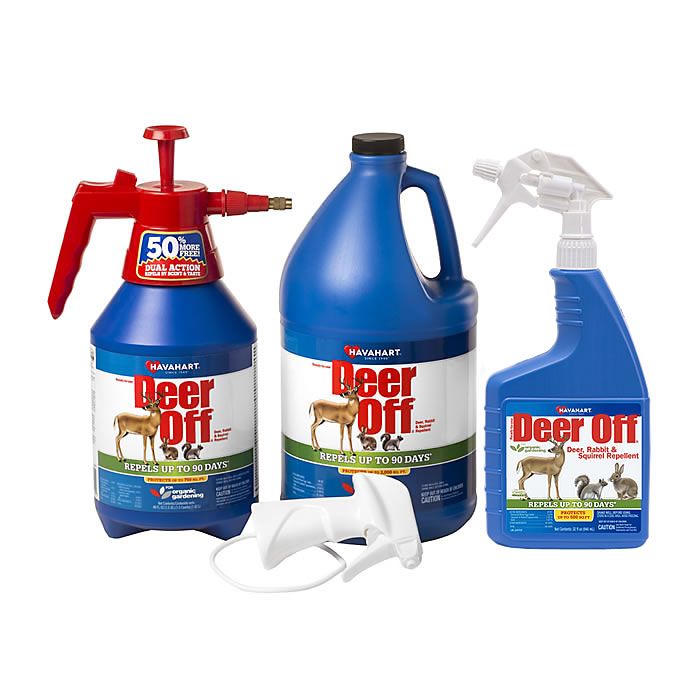 Deer Off® Deer & Rabbit Repellent - Ready To Use Spray
Product Review (submitted on July 20, 2017):

Who would have thought how much damage a little cottontail bunny could do to a lawn and plants? First of all, they're like fleas...you see one, but there's NEVER just one! I started trying to repel one and now I have a family of 4...I have gone through a whole 32 oz bottle in about a week. The label says, "Repels up to 90 Days." I would be thrilled to get 1 or 2 days...I'll be calling Customer Service tomorrow. Oh, I have adult and youngster squirrels as pictured on the label which I don't mind because they seem to be satisfied with the birdseed droppings and don't bother the vegetation. The "Deer Off" also has absolutely no affect on the squirrels either. I really wanted this product to work, and I did follow directions, but it just does not repel my rabbits (or squirrels) in Southern California.

Response From Havahart®

Patty : Consumer Relations Representative

We apologize that the desired results were not seen when using this product and would like to learn more.  Please contact our Consumer Relations Team at 1-855-5-HAVAHART (1-855-542-8242) for additional assistance.