Review Details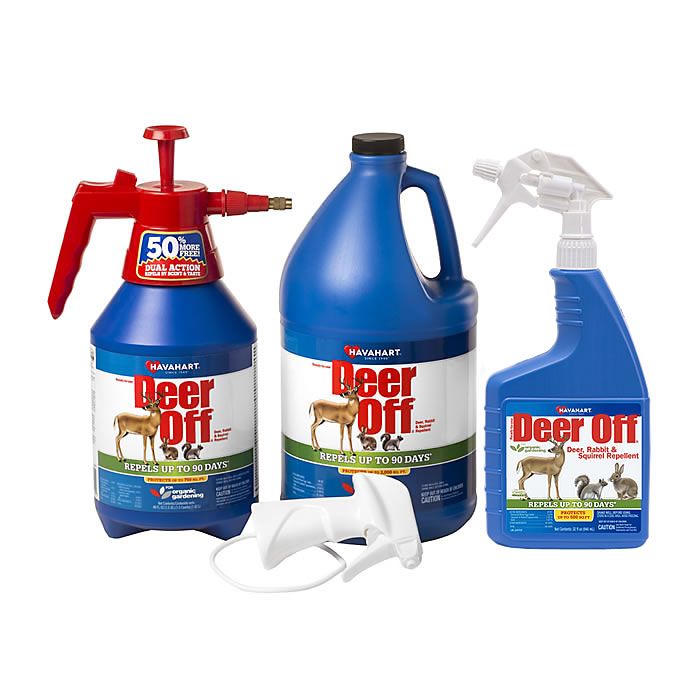 Deer Off® Deer & Rabbit Repellent - Ready To Use Spray
Product Review (submitted on May 19, 2017):

I bought two (48 oz.) bottles of deer off from Menards on 05/16/17. I went to use the first spray bottle this evening, and per instructions shook the bottle, and a large stream shot up continually through the pump handle, same time, pulled the trigger and the nozzle had no variation of stream. I had spray all over me. This spray pump is a piece of junk, I don't know who designed it, or makes it for you, but a change is needed. I just hope I didn't kill my plants by taking off the pump and just pouring the contents directly on them. I'm so upset with this experience. My hands and arms still stink, even after washing a couple of times, making me even more upset!!!!! Good luck of staying in business with this quality of product performance!!!!!

Response From Havahart®

Susan : Consumer Relations Representative

We are sorry to learn of this experience and appreciate the time taken to share this valuable feedback.

At Havahart®, our goal is to ensure that each consumer is satisfied with their purchase.  Please feel free to contact our Consumer Relations Team at 1-855-5-HAVAHART (1-855-542-8242) for further assistance.