Havahart® Animal Repellents Win the Home Improvement Executive 2006 Innovation Award
NEWS RELEASE - For Immediate Release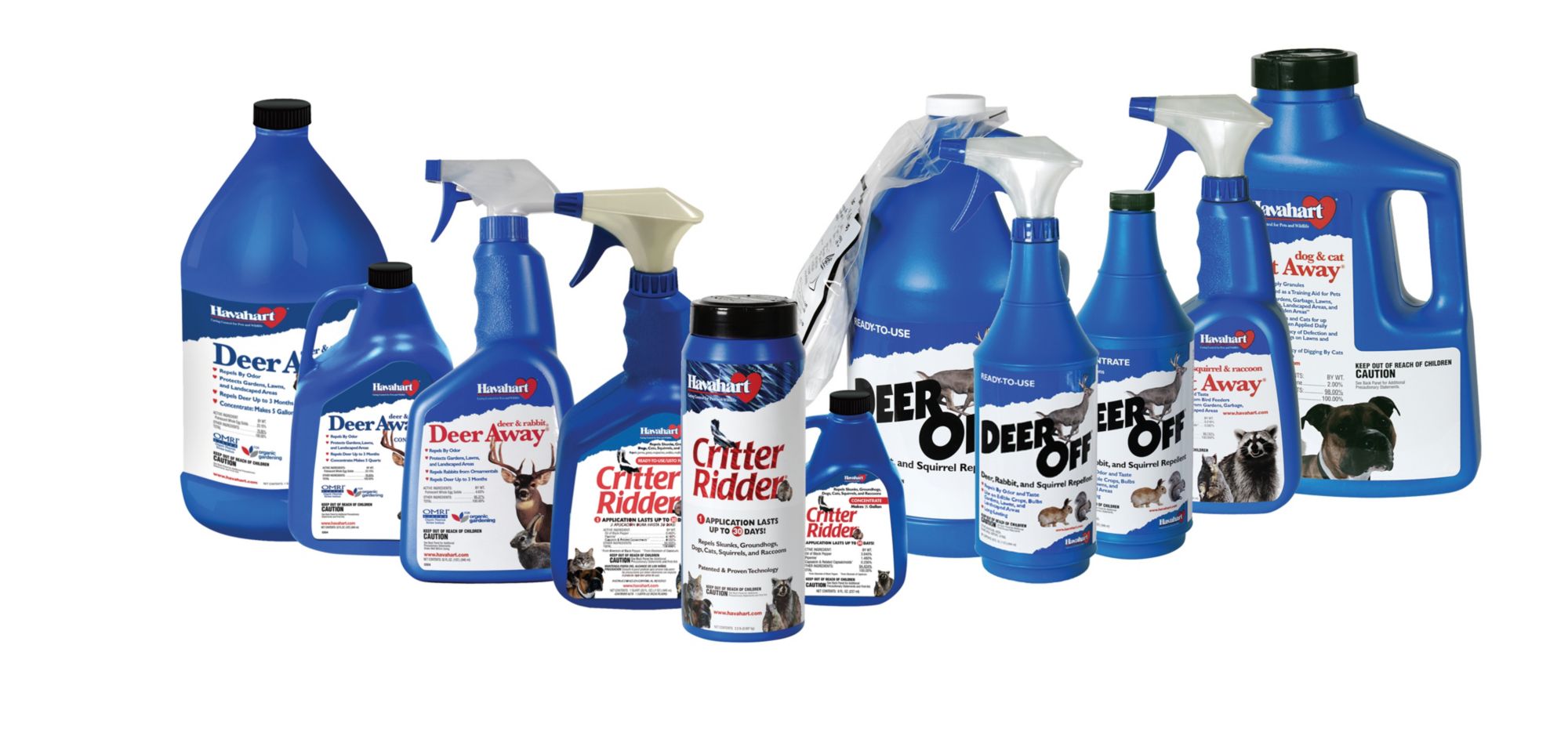 LITITZ, Pa., November 1, 2006 -- Havahart® Animal Repellents including Critter Ridder®, Deer Off®, Deer Away® and Get Away®, were honored with the first place in the annual 2006 Innovation Awards from Home Improvement Executive, the magazine geared to executive level readers in the home improvement industry. In addition, the magazine surveyed hardware co-ops and distributors and named Havahart® as the #1business driver in animal repellents. The awards were announced in the October 23, 2006 issue of Home Improvement Executive.
Havahart® has a full line of proven effective products to keep consumers' lawns and gardens growing. Available in a variety of forms (granular, ready-to-use spray and concentrates), Havahart provides easy to apply solutions for repelling deer, rabbits and other common nuisance animals. The lasting effectiveness offers consumers unparalleled convenience, as well as exceptional value. These products, along with Havahart® Live Animal Cage Traps, are available through major retailers.
Winners of the 2006 Innovative Awards were selected by a team from Home Improvement Executive who researched company web sites, press releases, promotional materials and articles published over the past year. First, second, and third place winners were chosen in several product categories based on overall presentation, including unique products, packaging and/or features brought to market.
About Havahart®:
Havahart®, a leading manufacturer of caring wildlife control products for more than 60 years, offers live animal traps and animal repellents. Its live animal traps are a safe and humane animal control alternative. Many of the company's animal repellents are OMRI listed® organic or USDA® approved for organic gardening, reflecting the Havahart® commitment to a cleaner, healthier environment. For more information, visit www.havahart.com or call 800-800-1819.
Havahart® is a registered trademark of Woodstream Corp.
About Woodstream Corp:
Woodstream Corporation is a long-standing, privately held company and a leading manufacturer and marketer of quality-branded wild bird feeders, rodent control products, caring control products for pets and wildlife, decorative garden accents & natural solutions for lawn and gardens. For more information, visit www.woodstreamcorp.com or call 800-800-1819.