NEWS RELEASE
Note: Hi-res photos and/or product sample available upon request
Media Contacts:
Carolyn Schinsky / Ryan PR / 314- 822-9784 / carolyn@ryan-pr.com
Havahart® Adds Deer Off® Deer Repellent Stations to Product Line-up
All Season, Granular Repellent Triggers Flight Response in Deer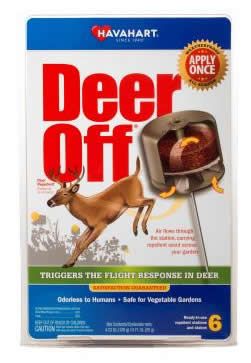 LITITZ, PA—April 24, 2015—Deer Off® Deer Repellent, a new scent-based deer repellent from Havahart®, is making it easy to keep deer at bay without fences, chemicals, strong odors or other hassles often associated with deer deterrents. The Deer Off Deer Repellent scent stations contain 100 percent dried blood, an all-natural, repellent that is easily detectible by deer, yet odorless to humans. When the scent is detected, deer perceive danger nearby and flee the area.
The patented, weatherproof Havahart Deer Off Deer Repellent scent stations are designed to allow air to flow through and carry the scent across protected areas. The rugged stations shield the active ingredient from the elements so it continues to work in all weather conditions. Because the repellent won't wash away in the rain, a single application can protect sprouting plants and new growth all season long. The heavy-duty deer repellent scent stations also prevent the repellent from coming in contact with foliage, making it ideal for use in and around garden vegetables.
"The new Deer Off Deer Repellent scent stations are a great addition to the already fast-selling line of Havahart liquid deer repellent products," says Stephanie Vansyckle, Category Development Manager at Havahart. "The scent stations are unique in the market because they are not only highly effective and easy-to-use, they are also non-toxic and safe to use around children and pets. And, because no reapplication is needed throughout the growing season, Deer Off Deer Repellent is a cost-effective control option. All of these benefits make this deterrent a great solution for homeowners looking to protect their gardens from hungry deer."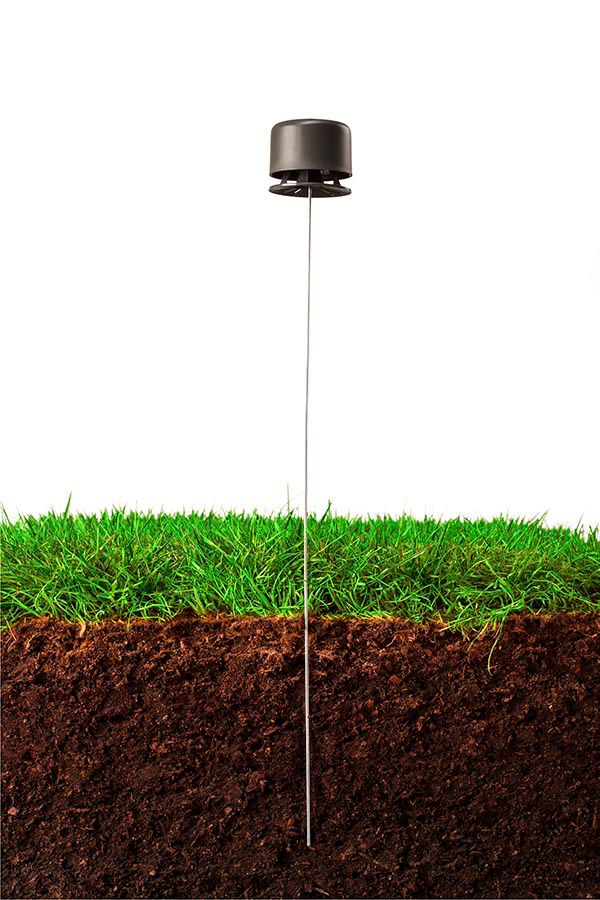 Each package comes with six individual repelling stations and six wire stakes. To use, stake the deer repellent scent stations into the ground or hang them from trees or shrubs. For potted flowers or plants, place one unit into each pot. Six stations can protect an 8" x 24" garden, or anywhere deer like to forage. For optimum effectiveness, place the repellents four to eight feet apart.
"We recommend using Deer Off Deer Repellent at the beginning of the growing season," says Vansyckle. "It's a lot easier to discourage deer from feeding on your garden and plants from the beginning than to interrupt established feeding patterns."
Consumers with deer dilemmas can call Havahart's customer care team at 800-800-1819 or visit http://www.havahart.com for solutions.
About Havahart®
Havahart® is the leading manufacturer of caring wildlife control products, trusted for more than 70 years. Its offerings include safe and humane animal control alternatives such as live animal traps, animal repellents, and electronic repellents. Almost all of the company's animal repellents are OMRI listed® organic or USDA® approved for organic gardening, reflecting Havahart®'s commitment to a cleaner, healthier environment. Havahart® is a registered trademark of Woodstream Corp.