Groundhog Baits
Once you've selected a groundhog trap, lure the animal inside with a carefully selected and carefully positioned groundhog bait. Learn about recommended groundhog baits and expert baiting tips below.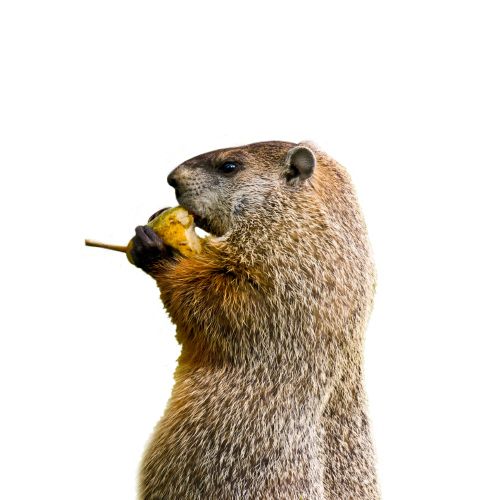 SHOP GROUNDHOG SOLUTIONS »
Best Groundhog Baits
One of the best foods to use for baiting your trap would be that which your groundhog steals from your garden. If you aren't sure, groundhogs are attracted to herbaceous green plants and sweet fruits - choose a ripe, nutrient-rich food or vegetable as bait.
The best groundhog baits include: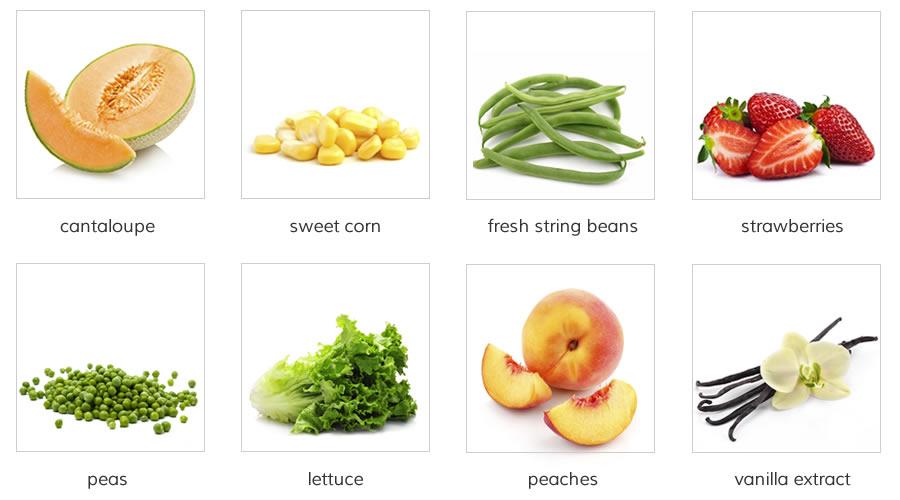 How to Bait a Groundhog Trap
Regardless of the bait you choose, it must be properly positioned in your trap in order for it to lead to a successful catch.
The best bait placement will:
Lure the groundhog fully into the trap.
Require the groundhog to step on the trigger plate in order to reach it.
Take into consideration the trap type (1 vs. 2-door):
1-DOOR TRAP - Position bait at the END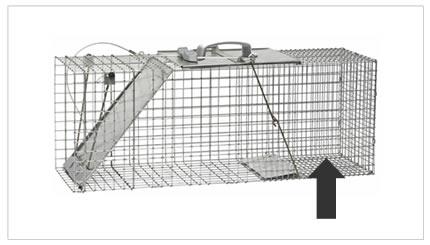 For a 1-door trap, place the bait at the end of the trap, behind the trigger plate. To prevent a groundhog from reaching the bait from outside of the trap, try to keep the bait as far from the trap walls as possible.
2-DOOR TRAP - Position bait at the CENTER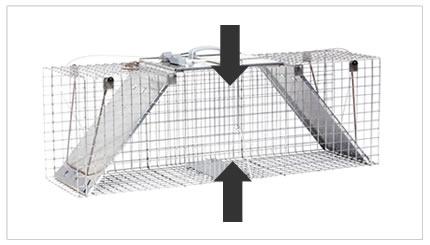 For a 2-door trap, place the bait towards the middle of the trap to encourage interaction with the trigger plate. Place the bait directly onto the plate, bury it underneath the trap and plate, or hang it from the top of your trap.
Expert Baiting Tips
In Havahart® field tests, cantaloupe was the best bait for attracting groundhogs and woodchucks. Cut cantaloupe into 2" cubes, and rub the cantaloupe juice and rind throughout the inside and outside of the trap. Set the trap with some of the fruit in the position indicated above. For best results, create a bait trail with cantaloupe leading to the trap.
If you are able to identify your groundhog's burrow, place some bait at the entrance, and then position your baited trap about 3 feet from the burrow.
Avoid transferring your scent to the trap by wearing gloves when baiting and handling it. Groundhogs avoid humans and may avoid your trap if it carries your scent.
When it comes to trapping a groundhog, there are additional steps to consider - including trap placement and animal relocation. To learn more, read How to Trap a Groundhog »
For more baiting tips, read How to Bait a Trap »
Professional Advice on Baiting an Animal Trap
Our friend and Havahart® supporter, Billy the Exterminator, talks baiting traps.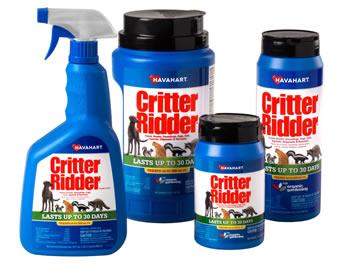 Ultimate Groundhog Protection
Once you've trapped your groundhog, use a repellent to stop him from coming back. Using a combination of Havahart® traps and repellents gives you the maximum protection you need to keep your yard free of animal intruders.
Critter Ridder® animal repellent has dual application methods - liquid and granular - to give multi-surface or perimeter barrier protection.
Related Articles:
Related Products: