If you're an organic shopper, you are no doubt familiar with the organic certification labels of the United States Department of Agriculture (USDA), but you may not be familiar with the Organic Materials Review Institute (OMRI) and the role they play in the organic community. Whereas the USDA seal is found on food, feed and fiber products, OMRI seals apply to those things that go into making a food product qualify as organic: pesticides, fertilizers, livestock care products and anything that may affect the production of a food intended to be identified as organic.
"Organic" – What's in a Word?
The term "organic" is one that has often been misused, especially by manufacturers looking to encourage sales, whether their products technically qualified as organic or not. In response to public concern, use of the term in packaging claims became federally regulated, with fines set for those who are found to be intentionally misrepresenting their products. In 2002, the Organic Seal was instituted for inclusion on packaging to show which products conform to the specifications determined by the USDA Agricultural Marketing Service's National Organic Program (NOP).
Although the USDA NOP sets standards for what makes food and fiber products qualify as organic, these do not apply to the "input" products that go into their production. But since the organic conditions of the input products are essential in determining a food or fiber's qualification, a third-party source must be sought out to evaluate them. OMRI has been providing this service as a USDA-approved, reputable product reviewer since 2008, and is acknowledged in the NOP Handbook.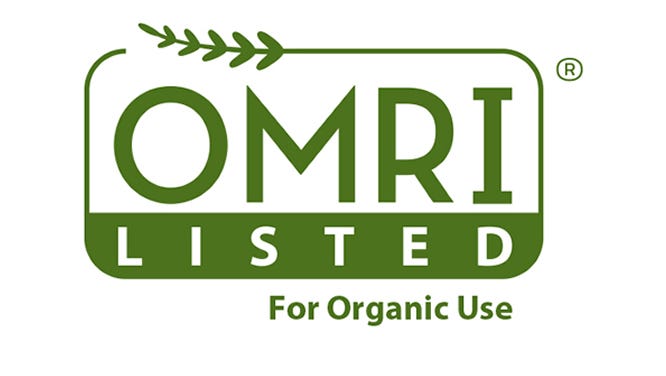 OMRI Listings
Not to be confused with the "certification" granted by the USDA for food and fiber products, OMRI deems products to be "allowed" for use in the production of organic foods and include them on their OMRI Products List. Products that are OMRI Listed® are held in esteem and may be used in organic farming.
Additionally, pest control products are reviewed for their use on or around plants. Just as with the fertilizers used, these pesticides must not affect the factors that allow the planted goods to be declared organic.
In the organic food industry, OMRI review is the first step. Manufacturers of input products apply to have these products reviewed and listed. The OMRI Listed® products may be used in the production of organic food and to protect the growing products from rodents or insects. And the final product may legitimately display the coveted USDA seal. So without the verification of input products by an institute such as OMRI, there wouldn't be any organic certification and no organic options to select from at the supermarket or store.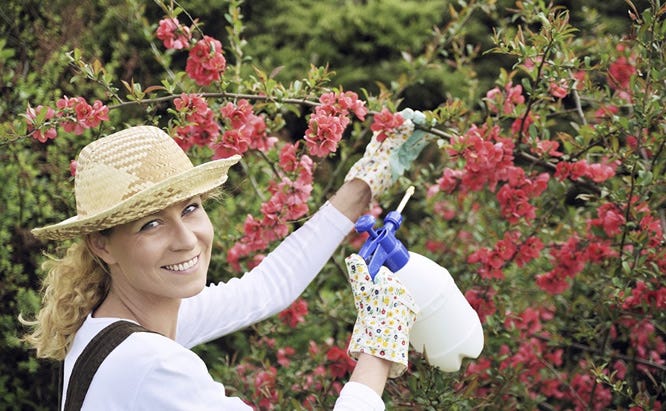 Not Just for Businesses
Even private homeowners with their own backyard garden can feel confident using OMRI Listed® products. Dealing with critters that invade your property to get at your plants and vegetables can be handled with OMRI Listed® animal repellents. Havahart® offers a number of OMRI Listed® products that offer a gentle method of driving away unwanted pests without harming your organic garden.
With over 75 years of experience satisfying customers and providing products that are both reliable and environmentally responsible, Havahart® does its part to offer pest control solutions that can be used in organic-minded homes and businesses.