Havahart® Spray Away®
Choose a brand to learn and explore more
HAVAHART® SPRAY AWAY®
motion-activated sprinkler repellents that repel animals with bursts of water
Shop Spray Away® »
Spray Away® is Proven to Repel:
How Spray Away® Works
Havahart® Spray Away® automatically detects unwanted animals and uses startling bursts of water to scare them away and condition them to stay out of the protected area. A built-in infrared sensor seeks out an animal's heat and movement, which then immediately triggers Spray Away's sprinkler. The sprinkler releases a sudden jet of water that frightens nearby critters and sends them running.
Where to Use Spray Away®
Spray Away® can effectively protect your yard, garden, flowers, ponds and more from nuisance animals. Because it repels using only water, Spray Away® is environmentally-friendly and safe to use around children and pets. Unlike physical barriers like fencing, Spray Away® is highly discrete, compact, and portable. This allows the unit to guard your yard against intruders day and night in any area.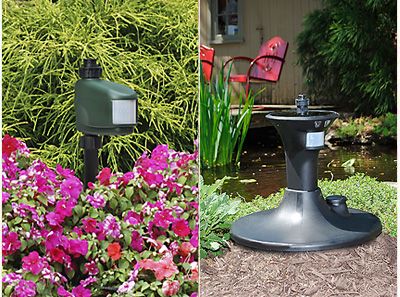 Customizable Protection for Over 1,900 Sq Ft
Spray Away® is easy to use and can be customized to fit your specific nuisance animal problem. This motion activated sprinkler has unique sensitivity settings that can adjust based on the type of the animal you are trying to deter. Additionally, Spray Away® allows you to set the size/shape of your desired coverage area by adjusting the distance and width of the spray.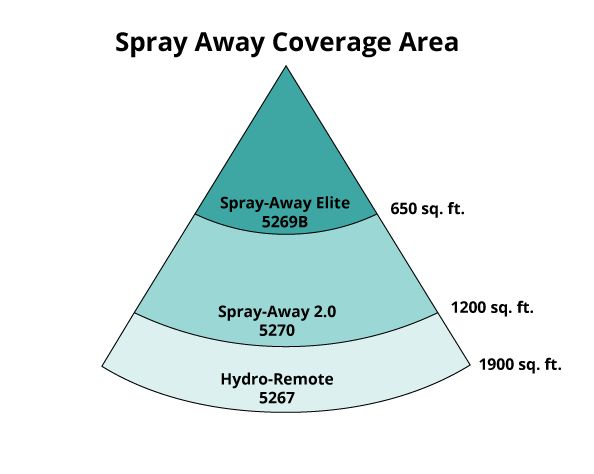 Spray Away® Models
Havahart® offers three Spray Away® water sprinkler models to fit your needs.
HAVAHART® SPRAY AWAY® HYDRO-REMOTE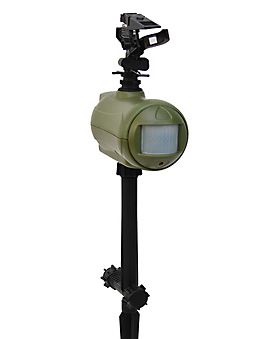 Spray Away® Hydro-Remote is ideal for areas with high animal traffic. The hose hookup provides this unit with an endless supply of water. It's also remote controlled so you can switch to watering your lawn with the press of a button.
SHOP NOW »
HAVAHART® SPRAY AWAY® 2.0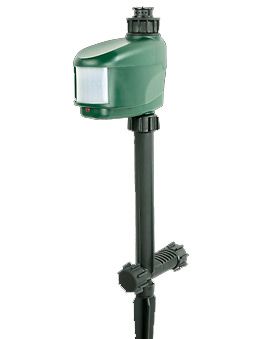 Spray Away 2.0 requires a hose to be directly attached to the unit and is ideal for heavy pressure areas - as a hose provides an endless supply of water.
SHOP NOW »
HAVAHART® SPRAY AWAY® ELITE HOSELESS MOTION ACTIVATED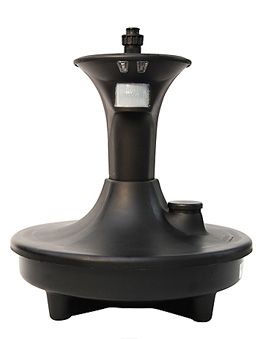 Spray Away Elite is a completely portable motion-activated sprinkler. The hose-free design allows you to place the unit anywhere around your yard. It's also solar powered to provide continuous energy without the use of batteries.
SHOP NOW »
Compare Spray Away models in detail »