5 Tips from the Pros at Havahart® on How to Protect Your Yard and Garden from Costly Animal Damage
NEWS RELEASE - For Immediate Release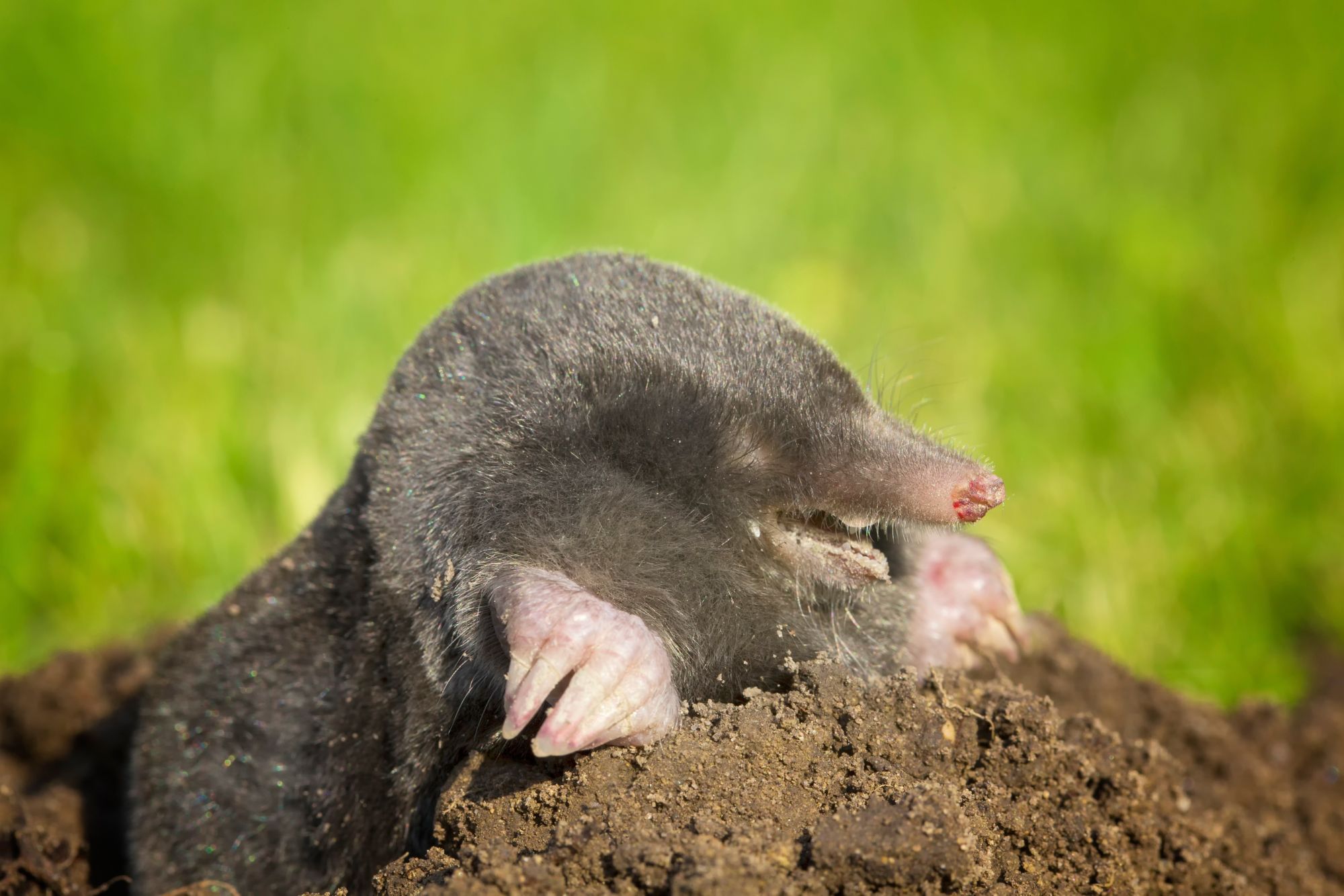 LITITZ, Pa., September 12, 2012 -- The old adage that "everyone's home is his castle" still rings true today. Whether it's a mansion or doll-size gem, enhancing a home with attractive landscaping increases its value and attracts beneficial wildlife.
"Attracting birds, butterflies and other wildlife to your garden is a great way to experience nature right outside your door, but not all animals are welcome," says David Mizejewski, naturalist with the National Wildlife Federation.
To protect homes from unsightly and costly damage from unwanted animals and pets in yards and gardens, Havahart® reveals these five tips for homeowners:
Clear brush. Assess your property for potential hiding places for rabbits, skunks and other wildlife. Clear out brush and woodpiles, and keep bushes and shrubs trimmed.
Create barriers. Lattice type fencing or plastic mats offer some protection from hungry rabbits chewing up favorite plants, but deer require taller fencing. "White-tailed deer have been known to jump up to 10-12 feet high, so a good rule of thumb is to install fencing that's at least 7 to 8 feet high. But this can be costly," says Alison Girschick of Havahart®. "If you use chicken wire as a rabbit deterrent, make sure it's at least two to three feet high and at least six inches into the ground."
Use repellents. Homemade scent and taste repellents like cayenne pepper, coffee grounds, rotten eggs, garlic, and lavender and peppermint oil can repel some animals, but when they come from your pantry, they tend to be messy, odorous, and unreliable. Clanging pots and pans and hanging dryer sheets on trees help, but these temporary solutions are unsightly and a nuisance. Chemical repellents are effective, but they can be harmful for people, pets and the environment.

An innovative repellent solution is the new Spray Away motion-activated sprinkler from Havahart®.

These new animal high-tech devices are safe, effective and humane alternatives to unsightly fencing, chemical repellents, or sprays that need to be replenished after a hard rain. There's no need to sacrifice appeal for powerful protection against any size animal.

Spray Away works by sensing the animals' heat and movement and sprays a short burst of water to repel them from the areas that need to be protected - up to 1,900 square feet.

"A motion detector sprinkler is an effective, time-saving alternative to fencing or deterrent sprays that need to be constantly reapplied," Mizejewski explains. "It's an all-natural, safe way to keep troublesome critters out of gardens without harming them."

If you aren't yet ready to invest in an electronic repellent, Havahart offers other eco-friendly solutions like Critter Ridder®, DeerOff®, or Defence®, which use natural ingredients in a more efficient way.
Grow animal resistant plants. If deer are rampant, grow plants like Buddleia (butterfly bushes), American Holly, ornamental grasses like Oat Grass and herbs like Thyme. A good reference, NJ Agricultural Extension, lists other plants that are known to be virtually deer-proof.
Lock down trash bins and storage units. Locking trash cans and securing storage bins will help keep out raccoons and other animals from foraging. If you cannot use a lock, use a tight-fitting lid or a cord to tie it down. And be sure to double-check for leftover food after outdoor parties and picnics that may attract unwanted animals and wildlife.
Look for Havahart Spray Away® motion detector sprinkler and other fine eco-friendly, safe and effective animal repellents at http://www.havahart.com.
Havahart Spray Away® Elite and other eco-friendly, safe and effective animal repellents and traps are available online at http://www.havahart.com or at local home and garden stores. Learn how to protect your garden and landscape from a wide variety of destructive animals with the Havahart® Animal Repellent Guide.
About Havahart®:
Havahart®, a leading manufacturer of caring wildlife control products for more than 60 years, offers live animal traps and animal repellents. Its live animal traps are a safe and humane animal control alternative. Many of the company's animal repellents are OMRI listed® organic or USDA® approved for organic gardening, reflecting the Havahart® commitment to a cleaner, healthier environment. For more information, visit www.havahart.com or call 800-800-1819.
Havahart® is a registered trademark of Woodstream Corp.
About Woodstream Corp:
Woodstream Corporation is a long-standing, privately held company and a leading manufacturer and marketer of quality-branded wild bird feeders, rodent control products, caring control products for pets and wildlife, decorative garden accents & natural solutions for lawn and gardens. For more information, visit www.woodstreamcorp.com or call 800-800-1819.