Review Details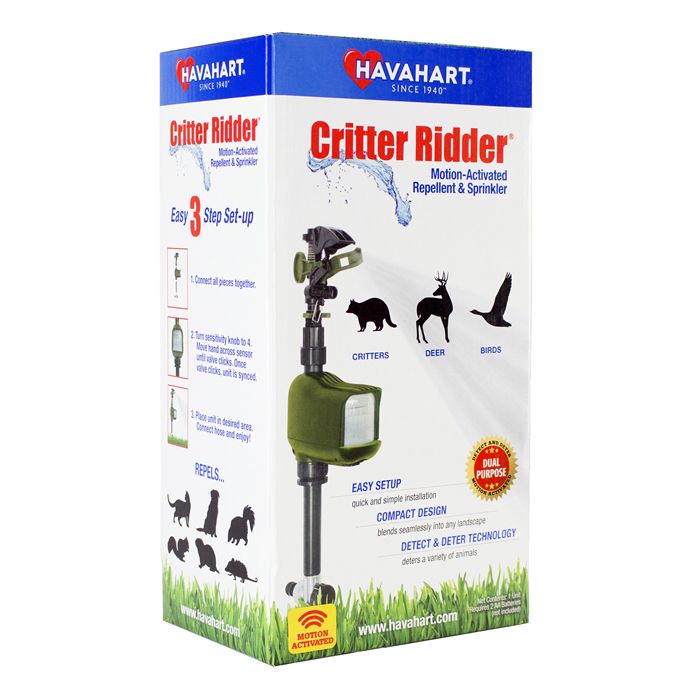 Critter Ridder® Motion-Activated Animal Repellent & Sprinkler
Product Review (submitted on July 30, 2018):

This product has a really good sensor. BUT it only has about a 20 degree spray of water, which means that the critter would have to come nearly straight at it before it would be sprayed. If there were about 90 degrees or more of spray, the product would be worth the expense.

Response From Havahart®

Jennifer : Consumer Relations Representative

Hello,

We are very sorry for this experience! Depending on the weather and environment, this product has a detection angle of approximately 75 degrees and will spray up to 60 feet. We recommend adjusting the spray coverage limiters to adjust the range covered by the sprinkler head.

Please feel free to contact our Consumer Relations Team at 1-855-5-HAVAHART (1-855-542-8242) with any questions or for additional assistance.