Review Details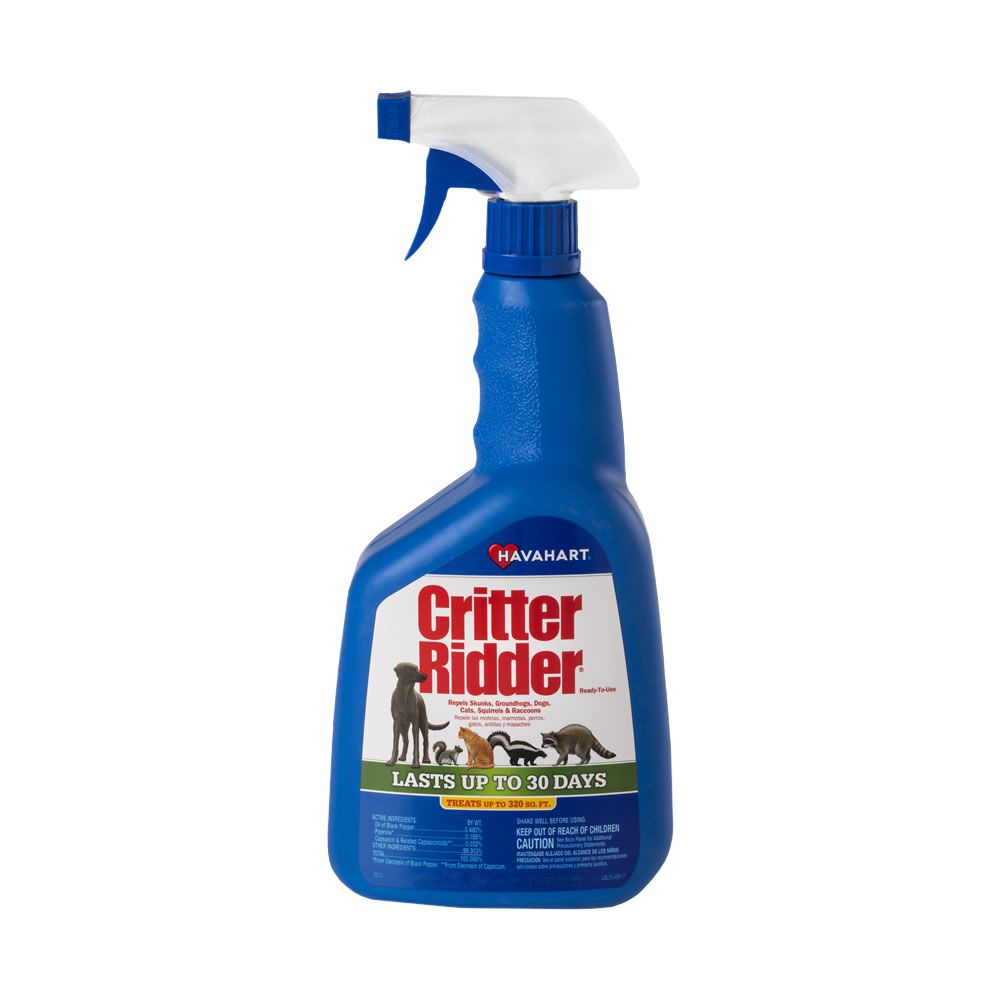 Critter Ridder® Animal Repellent Ready to Use Spray- 32 oz
Product Review (submitted on July 11, 2018):

I'M SORRY TO SAY THIS PRODUCT DID NOT REPEL RED OR GRAY SQUIRRELS, AT ALL.

Response From Havahart®

Jennifer : Consumer Relations Representative

Hello Janice,

Thank you for providing this feedback! We are sorry to hear the desired results were not seen! How long has the product been applied? It may take a few days to a few weeks to see results as this product is a conditioning agent. Through multiple exposures to the product, the squirrels learn to stay away from the treated area as it irritates their mouth, paws and nose.

We hope this information was helpful! For the best results, we recommend allowing more time if the product has only been applied for a few days. However, we want you to be satisfied with your purchase! This product is covered by a 30 day return policy and a one year warranty with a copy of the purchase receipt. Please feel free to contact our Consumer Relations Team at 1-855-5-HAVAHART (1-855-542-8242) for further help.