Review Details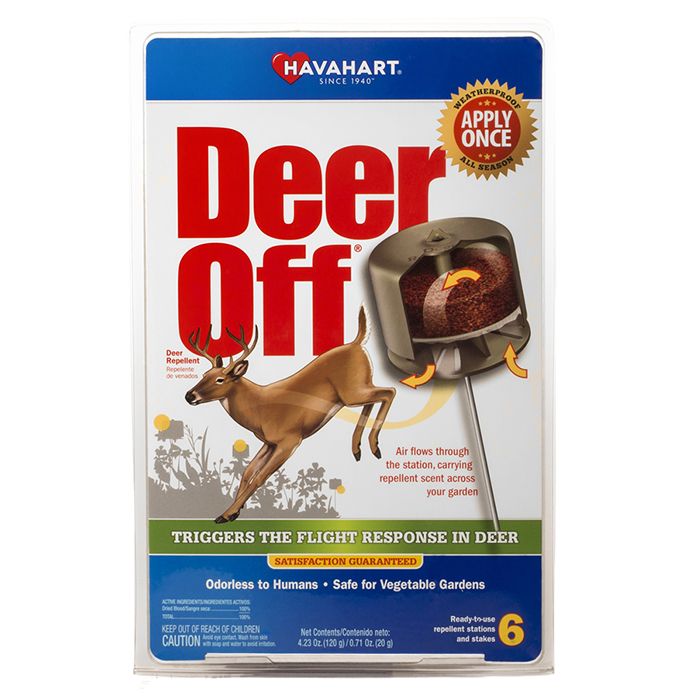 Deer Off® Waterproof Deer Repellent Stations – 6 Pack
Product Review (submitted on July 7, 2018):

I just received these today, put out six and have no comments about deer as of yet but I was not aware that "some pets" find the smell attractive. My pit bull/lab mix thought it was a fun game to pick them out of their garden spots. I would like to know if anyone else has had this experience and how they dealt with it or is it lost cause. ( I am not actually rating this a three but could not submit without putting something. I will edit this review when I have an actual experience to share about whether it keeps deer away or not)

Response From Havahart®

Jennifer : Consumer Relations Representative

Hello Tracy,

Thank you for providing this feedback! This product contains a non-toxic blood product that some dogs, cats and raccoons may find attractive. We recommend keeping the dogs away from the product if they are consistently disrupting them.

Please feel free to contact our Consumer Relations Team at 1-855-5-HAVAHART (1-855-542-8242) with any questions or for additional assistance.