Review Details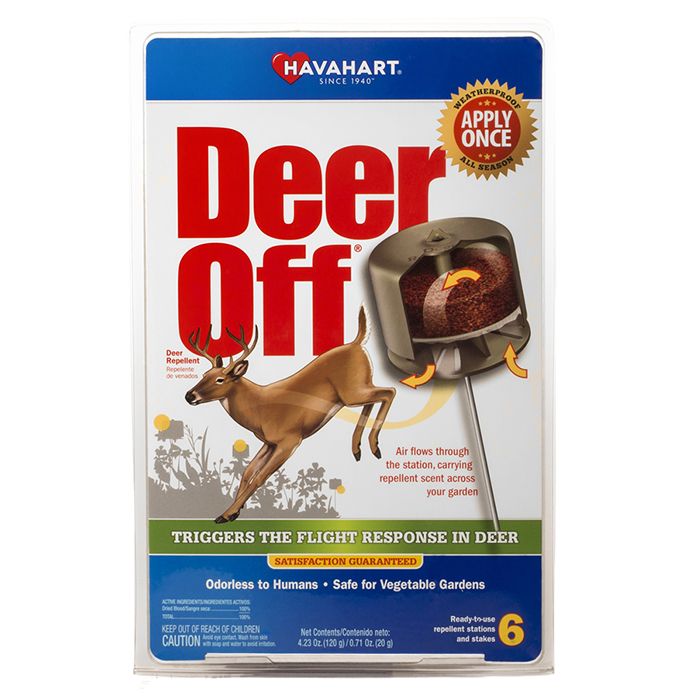 Deer Off® Waterproof Deer Repellent Stations – 6 Pack
Product Review (submitted on August 12, 2017):

After installing 5 Deer Off repellents in flower garden, notice that there is also a lack of butterflies. Could the 'repellent scent' also repel the butterflies and hummingbirds??

Response From Havahart®

Lauren : Consumer Relations Representative

Thank you for taking the time to share this feedback. The active ingredient in this product is pasteurized pig's blood. It has not been tested to be repellent against hummingbirds or butterflies.

We appreciate this feedback and have shared these concerns with our Product Manager. Please feel free to contact our Consumer Relations Team at 1-855-5-HAVAHART (1-855-542-8242) with any additional questions.