Review Details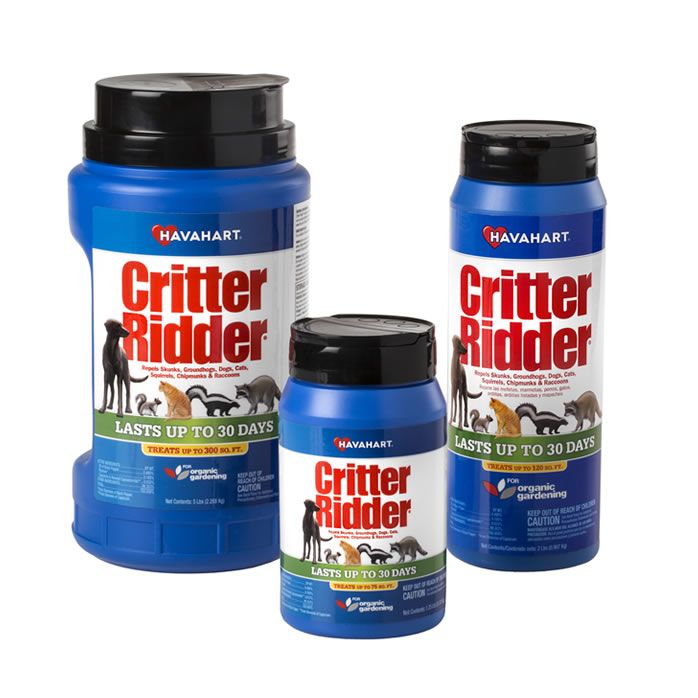 Critter Ridder® Animal Repellent Granular
Product Review (submitted on July 12, 2016):

I bought Critter Ridder to repel 6 skunks that have set up housekeeping in our yard. At dusk, the skunk family came out of their burrow and headed under the fence to do whatever skunks do all night. I then applied Critter Ridder exactly as the instructions recommended at the hole under the fence as well as putting it down at the entrance to their burrow under our shed. Then I turned on the camera. The next day, in reviewing the video, I saw they came bounding under the fence and headed straight for the burrow. They paused briefly, seemed to sniff at the stuff and just kept right on going into the burrow. So much for this stuff. I'm out $30.00 and still have skunks. On the upside, I did sprinkle some of this along the border of our front lawn and the neighbor's dog has decided to go find another yard to use as a toilet.

Response From Havahart®

Patty : Consumer Relations Representative

We appreciate the time taken to provide this feedback and apologize for the experience. Critter Ridder® is a conditioning agent that trains the animals to stay away from the treated area over a period of time through multiple exposures to the product. It repels by taste, smell, and touch. We recommend keeping the product down for a few weeks to allow time for the animal to be repelled.

Please give our Consumer Relations Team a call at 1-855-5-HAVAHART (1-855-542-8242) with additional questions.