New Havahart® Easy Set Trap Makes Capturing Animals Safe and Easy
NEWS RELEASE - For Immediate Release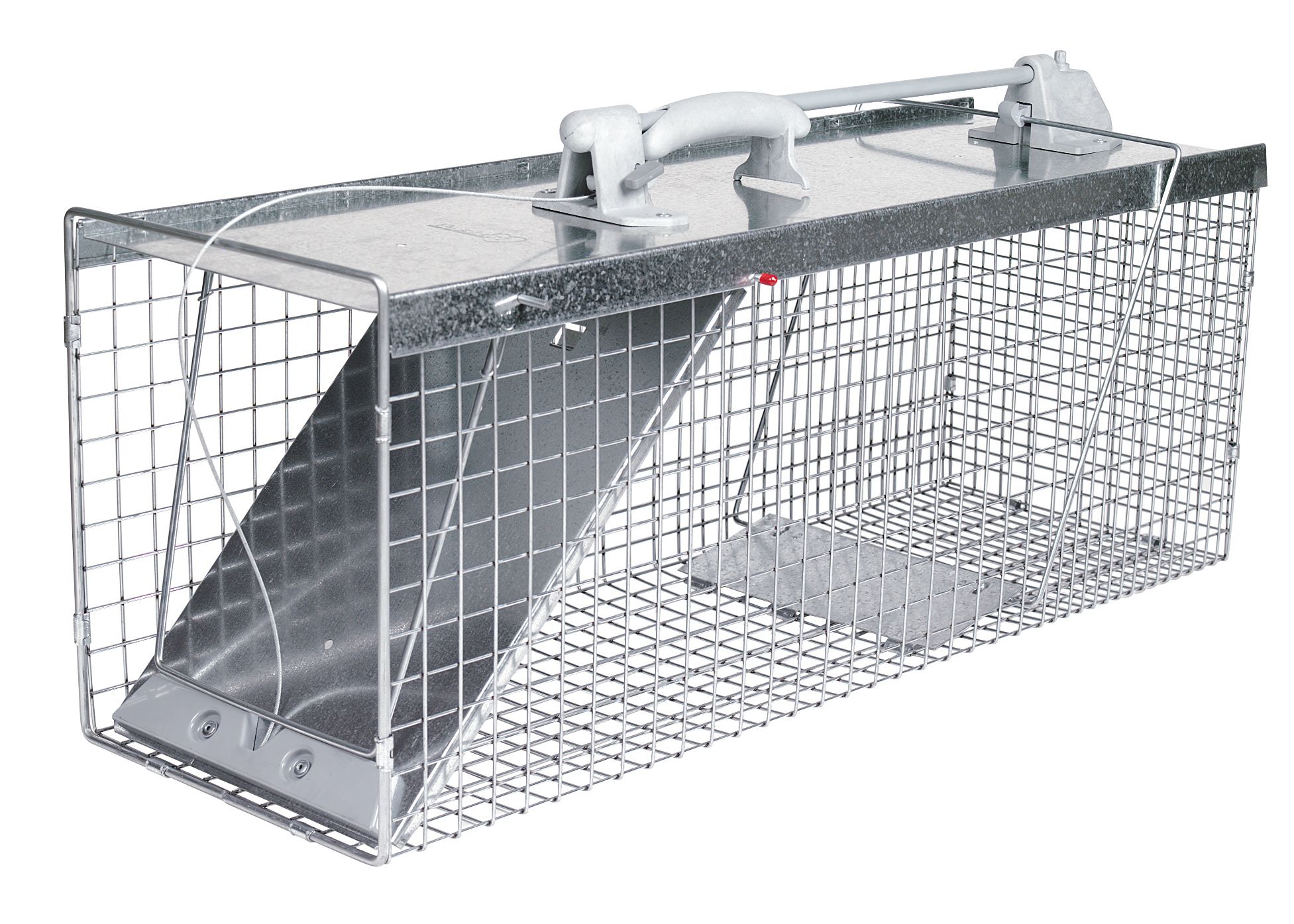 LITITZ, Pa., July 28, 2005 -- Havahart®, the brand that pioneered humane wild animal control, now makes the trapping experience even easier. The new Havahart Easy Set Live Animal Cage Trap lives up to its name – with a set and release mechanism that is controlled at the top of the cage. This innovative design limits interaction with the trapped animal and provides an added measure of security during use. A short DVD is included with every Havahart Easy Set Live Animal Cage Trap to help ensure safe, successful trapping.
The new Havahart® Easy Set® Live Animal Cage Trap is effective for trapping wild animals such as groundhogs, raccoons, nutria, armadillos, and cats. For consumers who need to catch smaller or larger animals, Havahart offers an extensive line of traps available in a variety of sizes.
When using any trap, Havahart recommends that consumers follow these tips:
Contact the Humane Society, or the local or state game commission to determine the lawful method of releasing a captured wild or nuisance animal. Many species are protected by law in various states.
To begin, place the trap on a level surface where animals have been observed. When using a brand new trap, Havahart recommends camouflaging it by covering it with twigs and leaves.
To bait the trap, consider the animal you're trapping and consult the package for recommended baits.
Create a path with the bait from the outside of the trap to the back. Do not place bait only on the trigger pan because the animal can eat the bait and exit the trap without setting it off.
Check the trap OFTEN, especially in excessive hot or cold weather.
Once you've caught an animal, try to calm it by covering the trap and limiting human contact. Never leave children unattended near a captured animal.
About Havahart®:
Havahart®, a leading manufacturer of caring wildlife control products for more than 60 years, offers live animal traps and animal repellents. Its live animal traps are a safe and humane animal control alternative. Many of the company's animal repellents are OMRI listed® organic or USDA® approved for organic gardening, reflecting the Havahart® commitment to a cleaner, healthier environment. For more information, visit www.havahart.com or call 800-800-1819.
Havahart® is a registered trademark of Woodstream Corp.
About Woodstream Corp:
Woodstream Corporation is a long-standing, privately held company and a leading manufacturer and marketer of quality-branded wild bird feeders, rodent control products, caring control products for pets and wildlife, decorative garden accents & natural solutions for lawn and gardens. For more information, visit www.woodstreamcorp.com or call 800-800-1819.