Groundhog Baits
Once you find the best trap for your groundhog problem, it is time to identify the perfect bait. Learn about suggested baits and other trapping tips below.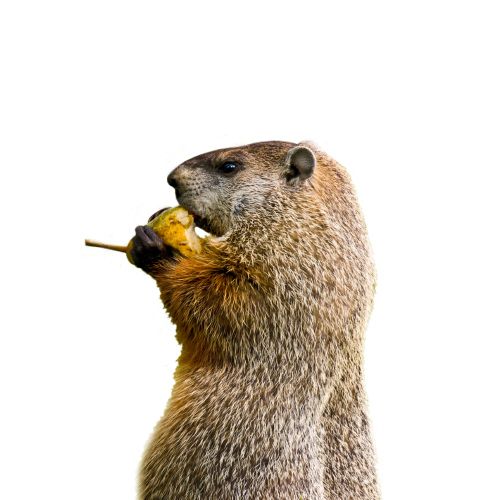 Suggested Groundhog Baits
Do you have a live groundhog trap and need to know what the best groundhog bait options are? Havahart® recommends the following baits to attract groundhogs: cantaloupe*, sweet corn, lettuce, peas, fresh string beans, strawberries, cucumbers, peaches, vanilla extract.
*In our field tests, cantaloupe has always been a clear winner in attracting Groundhogs.
TIP: Cut the cantaloupe into 2" by 2" pieces, and place the trap 3 feet from a groundhog burrow. Rub the cantaloupe juice and rind throughout the inside and outside of the trap, and then set it with some of the fruit towards the back fo the trap, behind the trip plate. You can also place a few pieces underneath the plate to cover all areas. Make a path with cataloupe juice from the burrow to the trap, leaving a couple of pieces at the top of the burrow.
Ultimate Groundhog Protection
Now that you've trapped your groundhog, use a repellent to stop them from coming back. Using a combination of Havahart® traps and repellents gives you the MAXIMUM protection you need to keep your yard free of animal intruders!
Critter Ridder® animal repellent has dual application methods - liquid and granular - to give multi-surface or perimeter barrier protection.
Learn How to Bait
Watch Billy Bretherton from "The Exterminator" a Wednesday evening show on A&E as he explains Havhart traps and how to bait them.
Don't let the show's name fool you; Billy is a big fan of Havahart® and live trapping.
SHARE:
Related Articles: