Havahart® Visits the Pet Pantry
Not long after reaching out to the Pet Pantry of Lancaster County to learn about their Trap, Neuter Return (TNR) efforts, Havahart® discovered that the shelter had taken in 25 cats from a single home. Naturally, we had to know more about the furry felines under their care, so we decided to pay a visit to the Lancaster, Pennsylvania shelter to see them for ourselves.
During our visit, we were able to speak to Dr. Brian Langlois, co-founder and Medical Director of the Pet Pantry to learn all about this large family of cats, the efforts of the amazing staff, volunteers, and community, and of course, spend some time with the many cats taking up temporary residence at the shelter.
Arriving at the Pet Pantry
So how did so many cats come to be at the shelter all at once? Unfortunately, a local family lost their home when their rental property was condemned, through no fault of their own. The neighborhood where they lived was home to many feral cats and strays who had been abandoned on the streets.
The kind couple had taken it upon themselves to have all the cats spayed and neutered to prevent the populations from growing larger. The friendly cats, as well as those in need of care, were taken in to try to find them good homes. At the time the home was condemned, they were caring for about 30 formerly stray cats.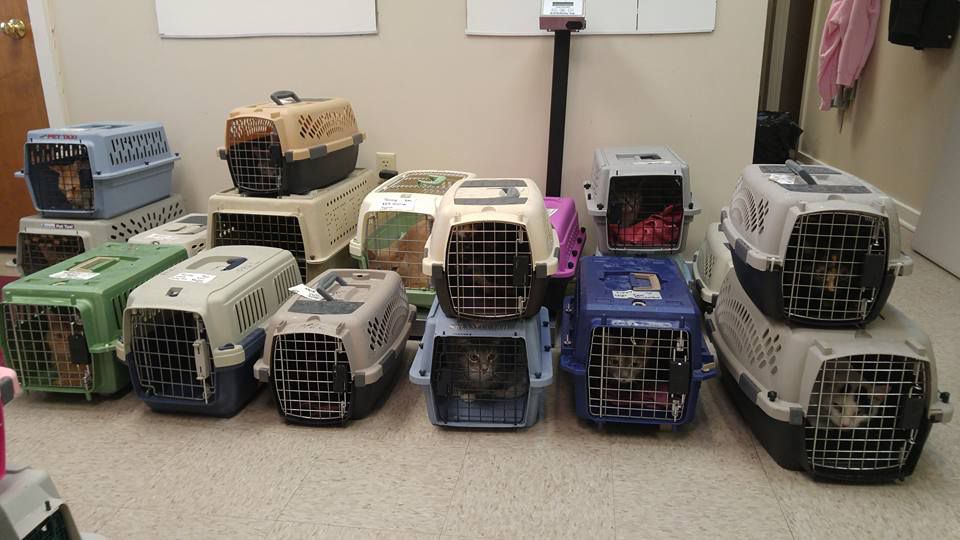 When the family reached out to surrender the cats after losing their home, the Pet Pantry was more than happy to offer their assistance. Although Pet Pantry does not usually handle such large cases, they did not hesitate to take action. Until recently, when Pet Pantry absorbed Lost Paws, space and resources would have been a major concern. Luckily, they now have access to several satellite locations to house the cats until adoption.
Dr. Langlois has rarely experienced such a large group of cats in all his years of working at shelters. He noted, "It's not often you see a group of this size, especially one that is as well cared for as these guys are."
Apart from one cat, which needed some dental work and spaying, all of the cats were in great condition. The rest of the cats were spayed or neutered and were clearly well fed and cared for. The family caring for them had been providing regular treatments against fleas and parasites, as well as other necessary care.
Caring for the Surrendered Cats
When animals arrive at the shelter, whether it's a surrendered pet or a trapped feral cat, there is a set procedure for making sure they all get the proper care. The vets start by doing triage on each cat in the group.
"We looked at everything quickly to discern if there were any pressing medical needs," said Langlois. "Once we had a quick look at all the cats and identified and treated any major problems, we began giving them each a more thorough examination."
The full physical consists of testing the cats for any diseases, such as feline leukemia and FIV, among others. In addition, the vets also give the cats vaccines and other necessary treatments. If they need spaying/neutering, dental work or other medical care, Pet Pantry takes care of that as well.
After the cats were treated and assured a clean bill of health, Pet Pantry kept each cat in the facility for at least 2-3 days. This period helps the cats to acclimate, while also allowing volunteers to understand each cat's personality to determine the best options for placement.
Response from the Community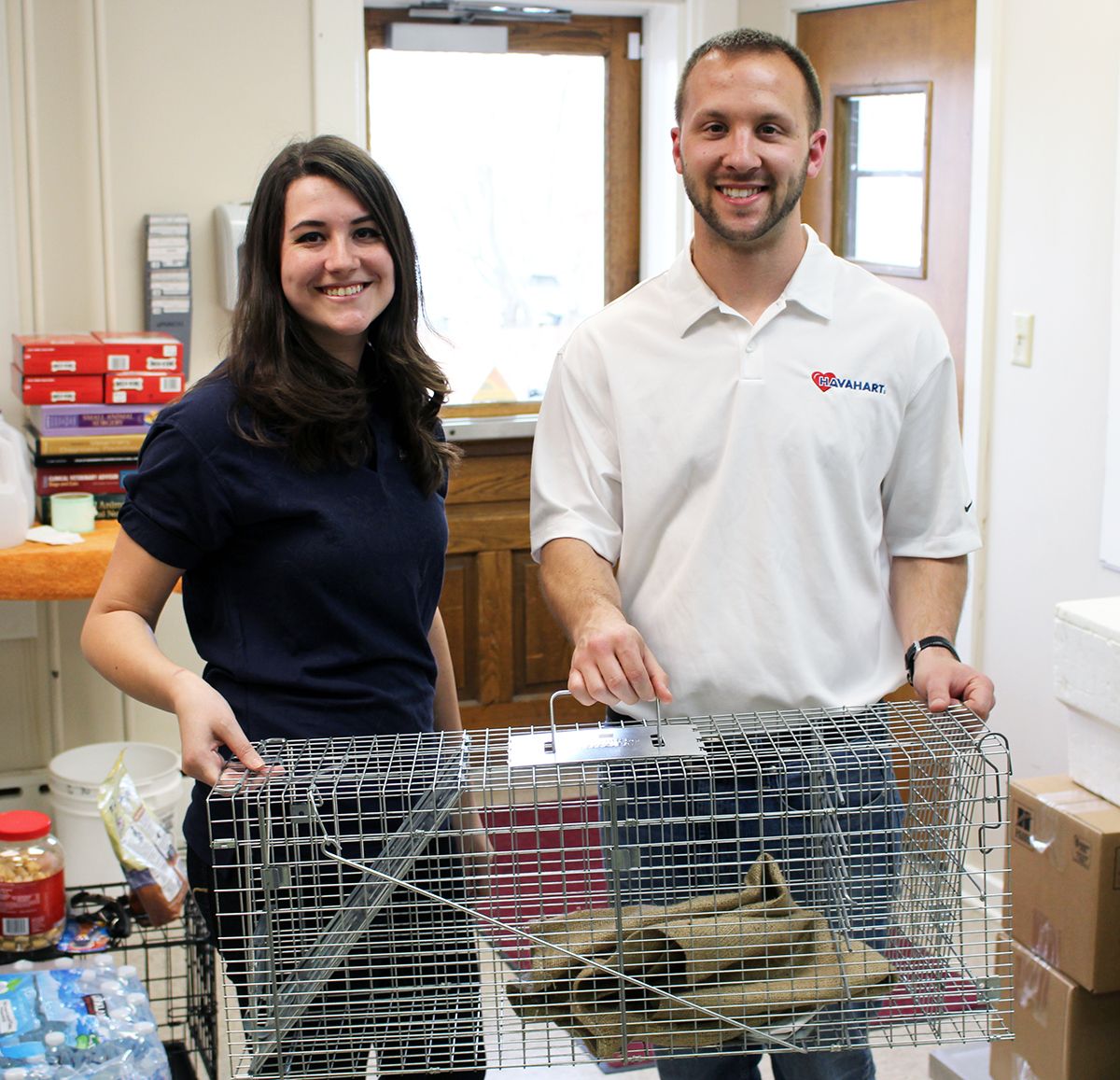 Havahart® arrived at the Pet Pantry just a few days after the cats were brought in, and we could already see how the community had jumped into action. While we waited at the front desk for Dr. Langlois to see us (and visited with the friendly cat who is a permanent resident in the office), the phone was ringing off the hook with inquiries about the large group of cats.
Mel Sanders, a member of the Pet Pantry Board of Directors, filled us in on the community's efforts since the cats' arrival.
"We have had an overwhelmingly positive reaction from the community in the midst of this ordeal. Many people have reached out to see what they can do to help, whether it's offering their time, money, or even looking to adopt. We have received lots of donations towards the care of these cats."
With this group of cats, the cost for the shelter averaged out to about $75-100 per cat since none of them needed serious medical care. When a surrendered cat needs spaying/neutering or additional care, it can cost the shelter as much as $500-600. That's why donations are greatly appreciated, especially when so many cats are taken in at once.
In addition to monetary donations, shelters like the Pet Pantry rely on donations of goods. Among the biggest needs for all shelters are, of course, dry cat food and litter. They also accept donations of gently used towels and blankets, pet carriers, toys, food dishes, and many other items that keep cats happy and allow the facility to run smoothly. You can find the full donation wish list on their website.
Finding Forever Homes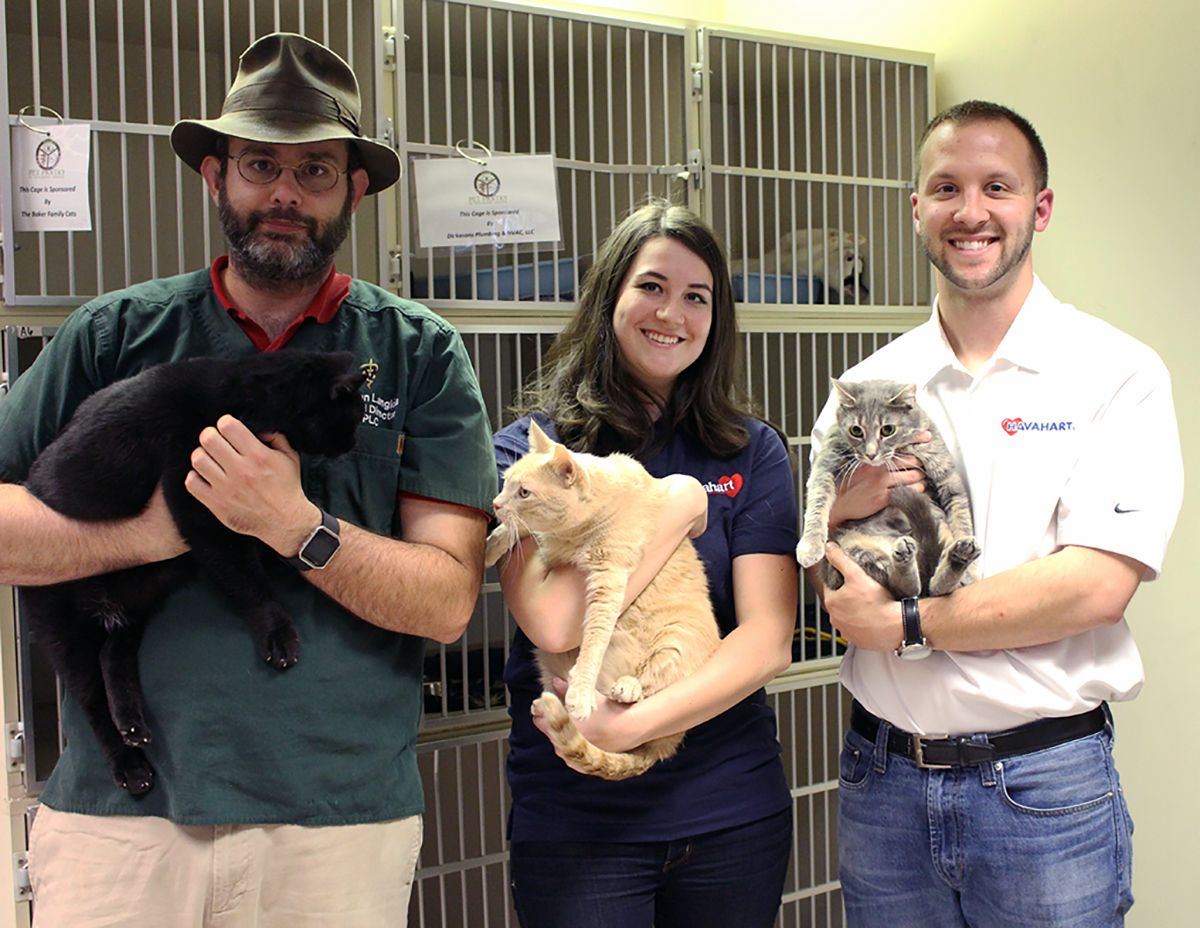 Since most of the cats from the condemned home were not in need of extensive care, several were available for adoption almost immediately. At the time of Havahart's visit, a few of the cats were waiting for some final treatments before becoming available. Plus, a couple of the cats who were very nervous upon arrival were being given some extra time to acclimate and socialize before adoption.
According to Langlois, most cats that come to Pet Pantry find homes within 7 to 10 days after they go up for adoption. Even the seniors usually don't have trouble being adopted within that time frame. Some cats may take longer – even a few months – but that's not common. It's usually because the cat feels uncomfortable in the shelter environment and has trouble opening up to visitors as a result.
It's easy to see why adoptions happen so quickly. Pet Pantry has an active Facebook following, and the shelter regularly posts profiles of the pets waiting for adoption. The featured pet usually receives a lot of interest, so an adoption often follows soon after.
Walking through the adoption room, each cat clearly had its own personality. We were determined not to leave the shelter with an armful of cats in tow, but the friendly felines certainly didn't make it easy. Many of the cats from the condemned home were very vocal and tried to get our attention as soon as we entered. A big orange tabby, named Tommy, reached through the crate every time we passed until we finally let him out to play. Others, such as a gray tabby named Racer, were friendly, but more reserved.
While we let several of the cats out to play, a few other adopters came in to visit. One couple put in an application right away.
After socializing with the cats for more than an hour, it became clear that the Havahart® team wasn't going home empty-handed. We each filled out our own applications and said our goodbyes to our new friends. A few days later, once the applications were approved, the Havahart® family grew by a couple of felines!
Get Involved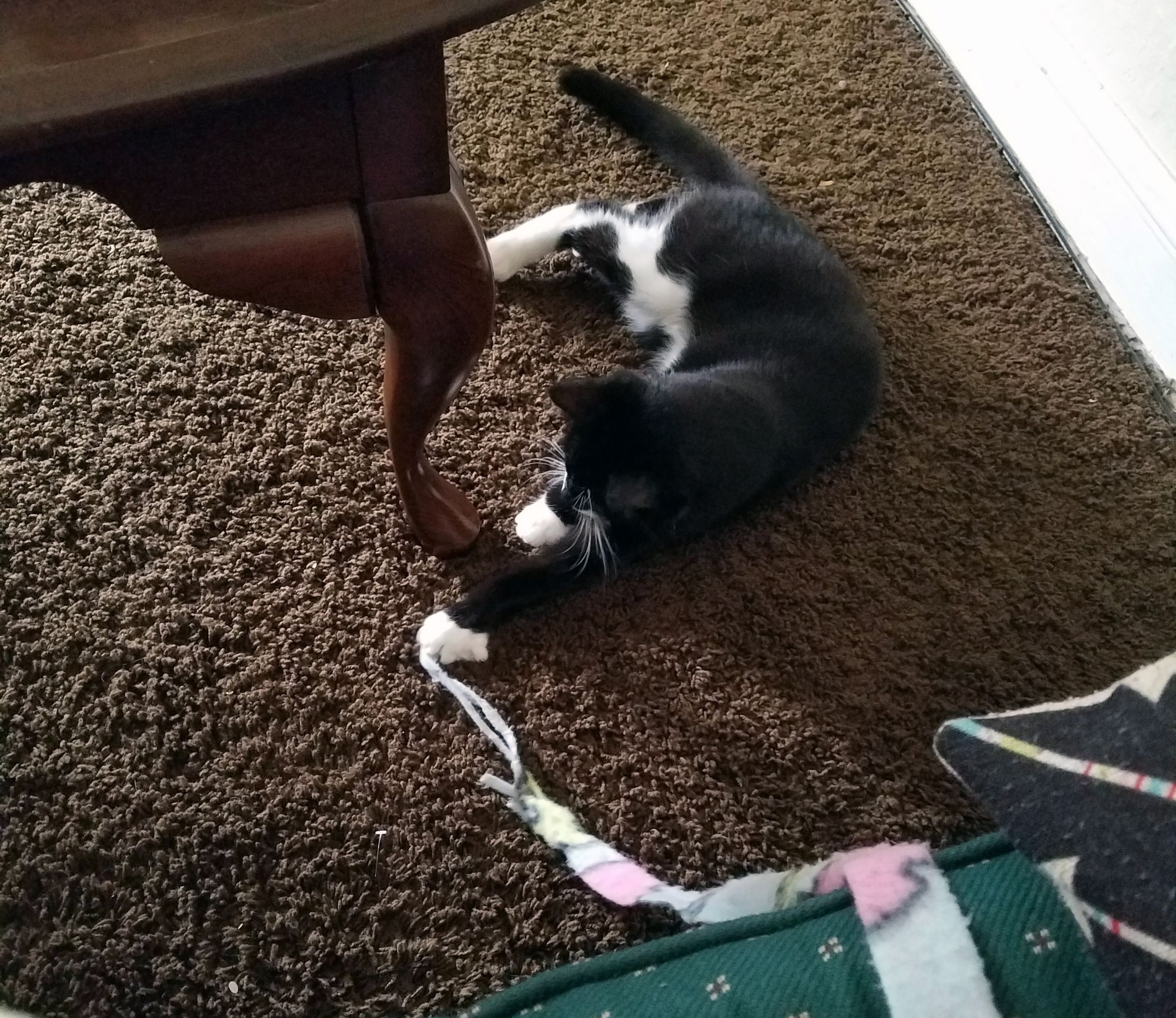 The Pet Pantry of Lancaster County is just one example of the many shelters around the country doing their bit for animals in the community. Support from people in the local area is essential for shelters to accomplish their goals and serve the needs of animals and people alike. Contact your local shelter to find out about volunteering, donating supplies, or adopting a new pet.
Want to read more great stories like this one? Be sure to follow us on Facebook and connect with the rest of the Havahart® community. Also, subscribe to our e-newsletter for updates, as well as sneak peeks at new products.
UPDATE: At the time of publication, most of the cats from the condemned home have found their loving forever homes.