Our Product Family
Choose a brand to learn and explore more.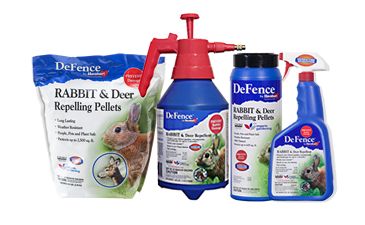 DEFENCE® BY HAVAHART®
powerful, economical rabbit repellent that lasts up to 90 days
DeFence® is Proven to Repel:
How DeFence® Works
DeFence® is a fast-acting rabbit repellent with a formula that contains the highest concentration of scent deterrent on the market. DeFence® dries odorless to humans, but a rabbit's highly developed sense of smell can readily detect it. To rabbits and other animals like deer, the scent of putrescent egg mimics that of a decaying animal. This alerts them of a nearby predator, triggering a natural flight response. A similar scent deterrent - dried blood - is added to DeFence® granules to deliver even more powerful protection.
Watch our expert video to learn more »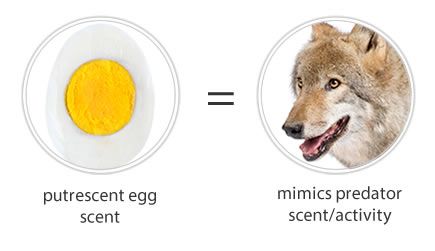 How to Use DeFence®
For best results, use both DeFence® Spray and DeFence® Granules, which together deliver highly effective dual pest protection.
Spray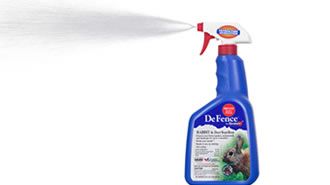 Spray DeFence® Ready-to-Use liquid directly onto plant surfaces for direct protection.
Sprinkle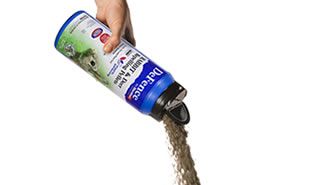 Sprinkle DeFence® Granules in and around low-lying plants and shrubs.
Where to Apply DeFence®
Use DeFence® rabbit repellent as directed to defend:
Vegetable Gardens
Yard
Flower Beds
Ornamental Plants
Trees
Non-bearing Fruit & Citrus Trees
Shrubs
Seedlings
And More...
Approved for Organic Gardening
DeFence® is OMRI® Listed and USDA approved for use in organic gardening. Many organic gardeners prefer DeFence® as an alternative to chemical pesticides.
SHARE: